Misty rain entering the South, Landscape as ink dyeing.Wuzhen swaying the history of the oars met with the future, combined tradition and modernity together, let the world enter "Wuzhen time".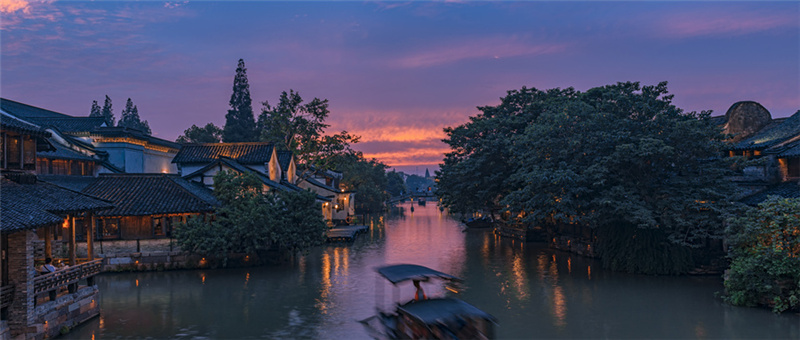 The World Internet Conference will be held in 2021, and the people in all over the world will focus on China again, and Wuzhen are ready for the international summit. With a graceful figure, the Taishi Bridge is connected with everything, let the people in the world to feel the endless tolerance of the Jiangnan town!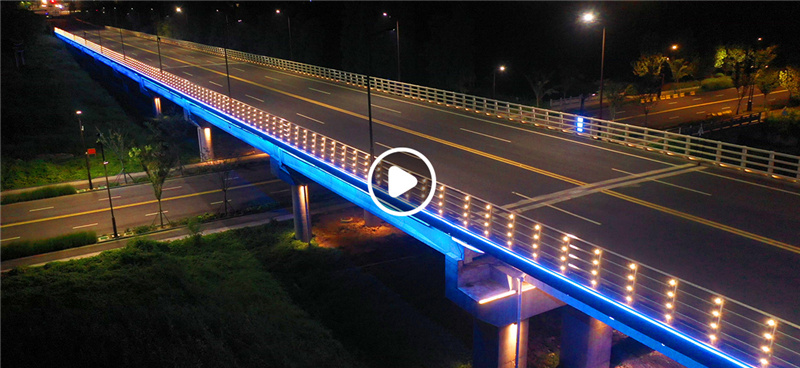 The Taishi Bridge is 726 meters long and 18 meters wide. It is a variable cross-section continuous girder bridge spanning Jiangsu and Zhejiang provinces. The bridge is on the Beijing-Hangzhou Grand Canal, and on the south of river is the world Internet town "Wuzhen". The bridge with improved night lighting is welcoming Internet leaders from all over the world with bright lights.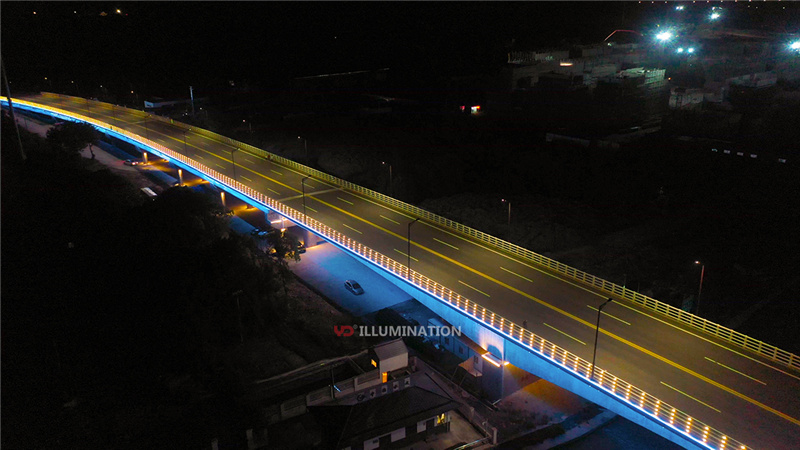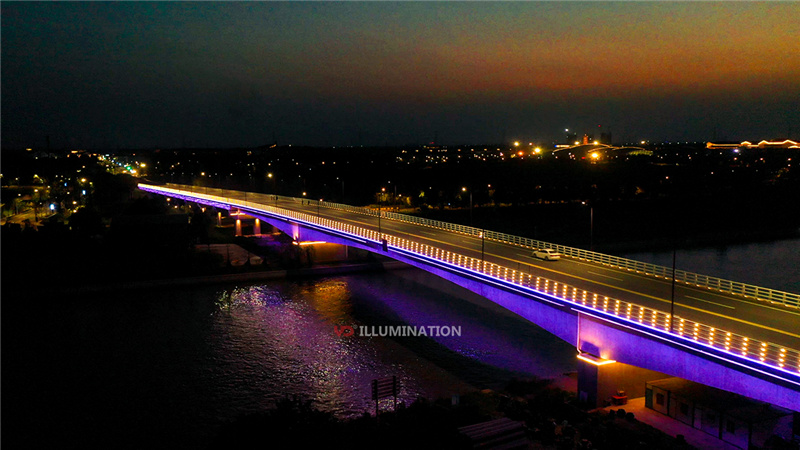 The lighting design of the whole project takes the bridge as the main body, and uses the light as the architectural music, and plays the concerto of Wuzhen night with infinite light, and enjoys the happy time in the 2021 World Internet Conference.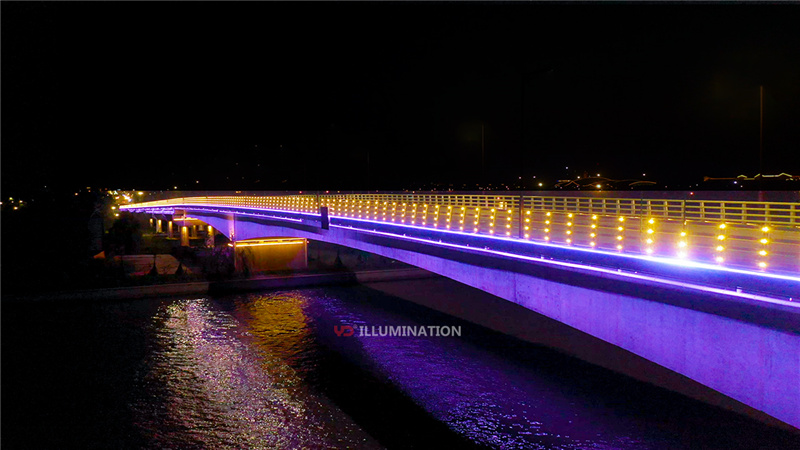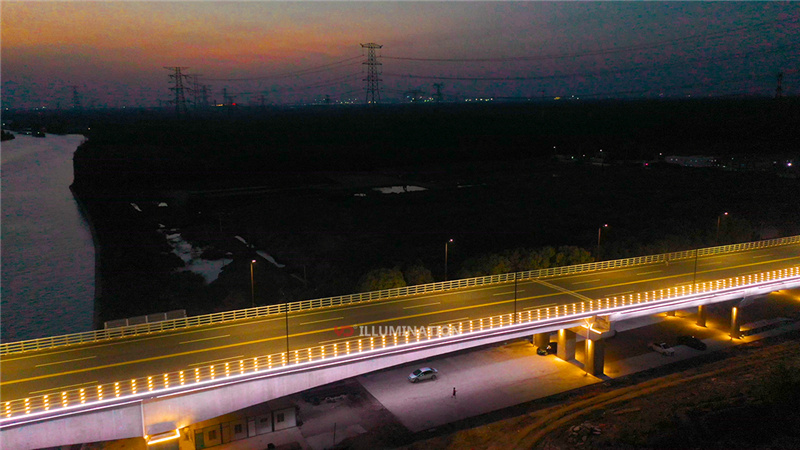 The project uses YD linear lights to draw the layout of the upper edge of the bridge, and YD crystal amber wall washer to light up the bottom of the bridge. At the same time, they also used YD normally on LED lights on bridge according to the structure of bridge.It can show the special design of bridge by light.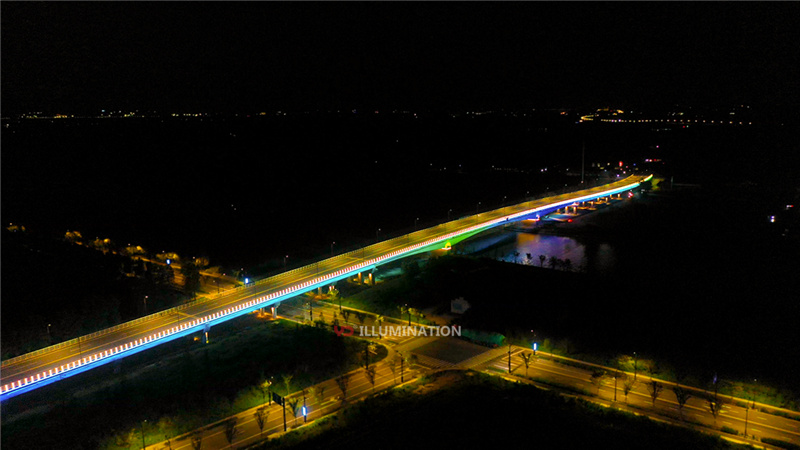 In the 1980s, the Taishi Bridge was changed from the iron plate bridge to the cement bridge, and now the night view of the bridge is upgraded after the completion of the bridge reconstruction. Go through ups and downs, The witness of the increasingly close contacts between the two places in Wujiang and Tongxiang.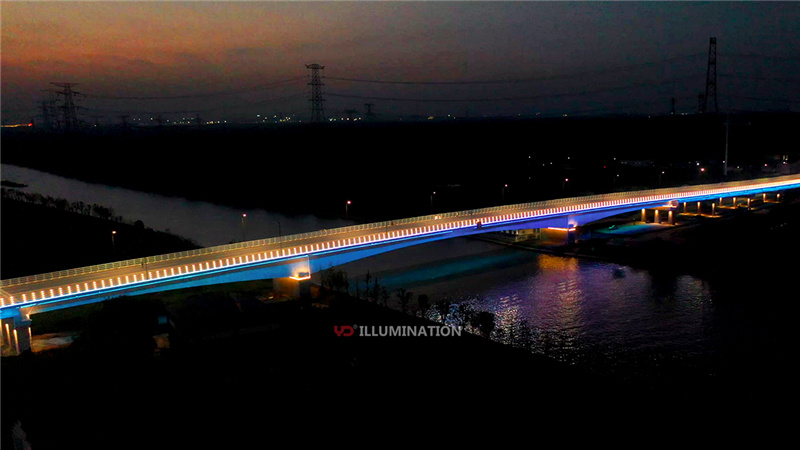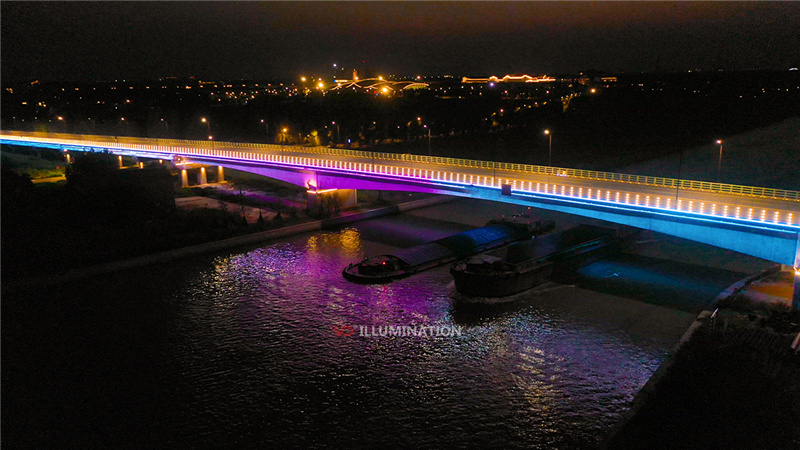 With great historical depth language, the Taishi Bridge is shining at the focal point of the lens of the world to play the concerto of the Wuzhen Internet Festival with the wisdom spectrum, witnessing the fierce spark of the collision of top ideas!
Project information
Project name: Jiaxing Tongxiang Taishi Bridge
Location: Tongxiang, Jiaxing
Lighting Products Supplier: Hangzhou YD illumination
Finished Time: 2021.09