YD "W" series transparent linear display is coming. This transparent linear display is different from the existing modular frame structure screen. It is a wire rope structure transparent linear display!
Recentely the most of linear displays in the market are complicated frame structure.Due to the complicated structure, there are many limitations in application such as heavy, limited minimum component units, complicated fixed steel structures, large depth and thickness.
It is hard to do installation in project as it needs more time and cost, and it will have effect for daytime effect of project after installation. In order to resolve above problems, our R&D team focused on tackling key problems and achieved greater breakthroughs,
YD illumination pushes new "W" serial transparent linear display.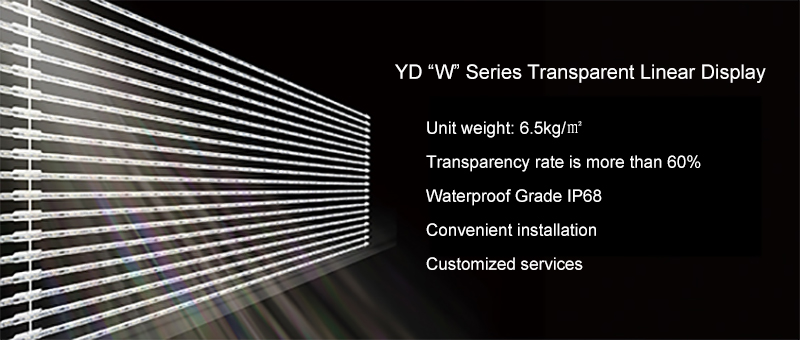 Our Advantage
Ultra-Light and thin Unit weight: 6.5kg/㎡
The weight of most of linear displays on the market is about 10-20kg/㎡. While our "W" series transparent linear display can be made with 6.5kg/㎡, it greatly reduces the load-bearing burden of the buildings and steel structures, and the delivery cost.It's much more convenient in installation and operation.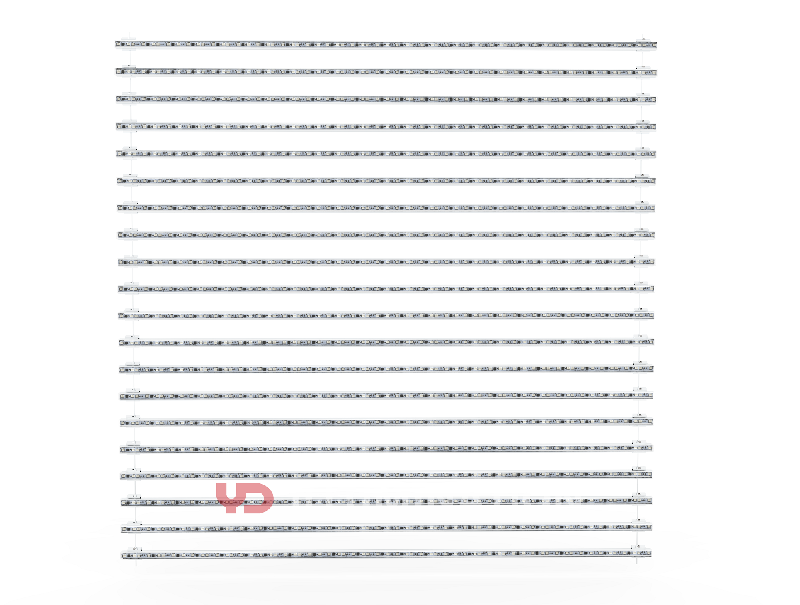 High transparency Transparency rate is more than 60%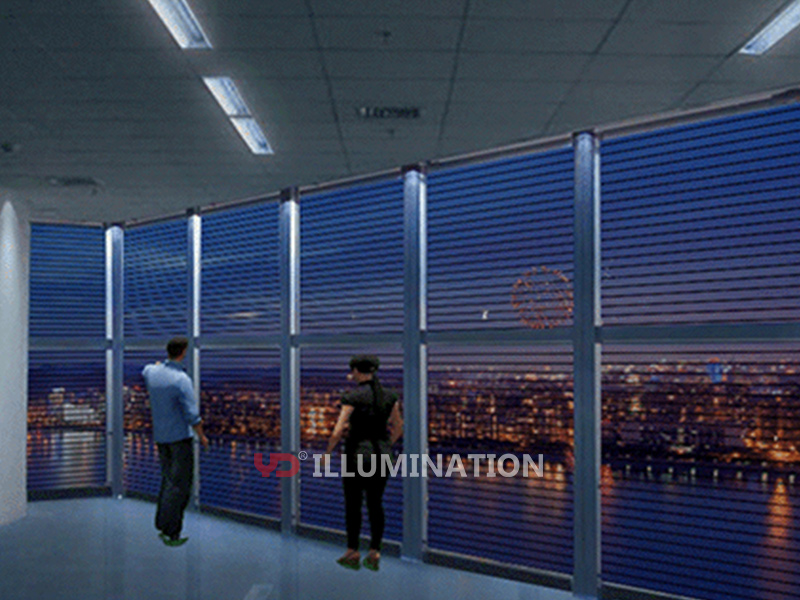 It doesn't have too much influnces for indoor at daytime when it's installed in outside of glass facade wall.as well as it aslo can reduce the windage, improve the safety of facade device and it doesn't have any limitations for high building installation.
Convenient in delivery, Easy for installation.
It can be rolled for delivery, Simple structure on back side, easy for installation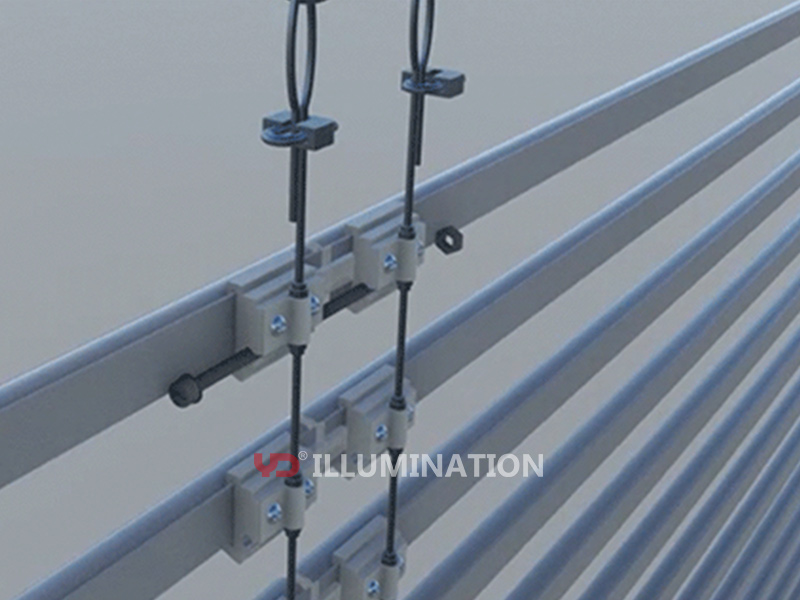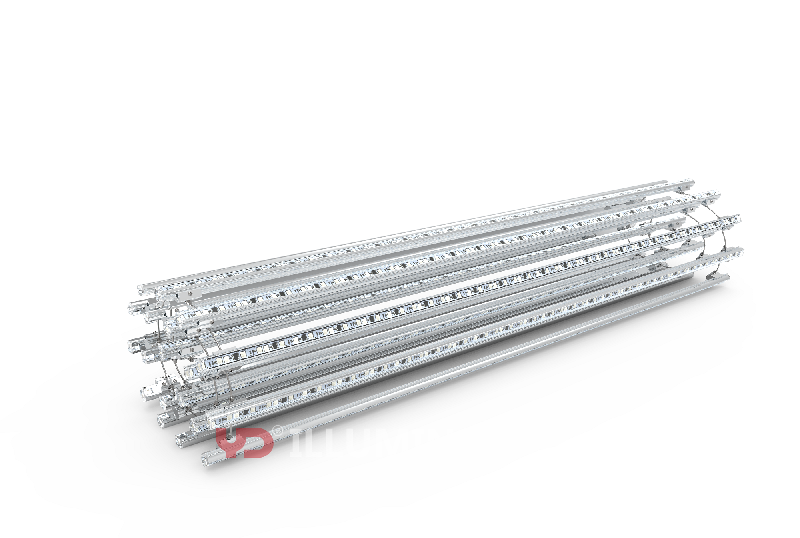 The "W" series transparent linear display does not require complex steel structure fixing devices, which greatly reduces the depth and thickness of the screen body, which is more convenient to construction and installation, and enhances the aesthetics.
Customized services
It can be customized base on the basis of customer's requests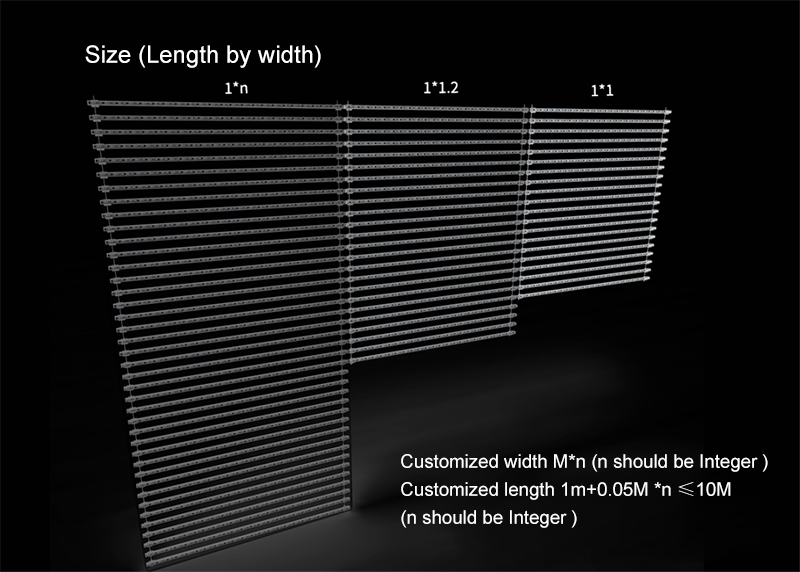 "W" series transparent linear display get rid of the limitation of the minimum composition unit of the existing line screens. The standard width is 1m, which can be expanded by integer multiples. The length is 1-10m and can be freely cut (the minimum cutting length is 125px).
Waterproof Grade IP68
It can be used in extremely environment, long-term using in outside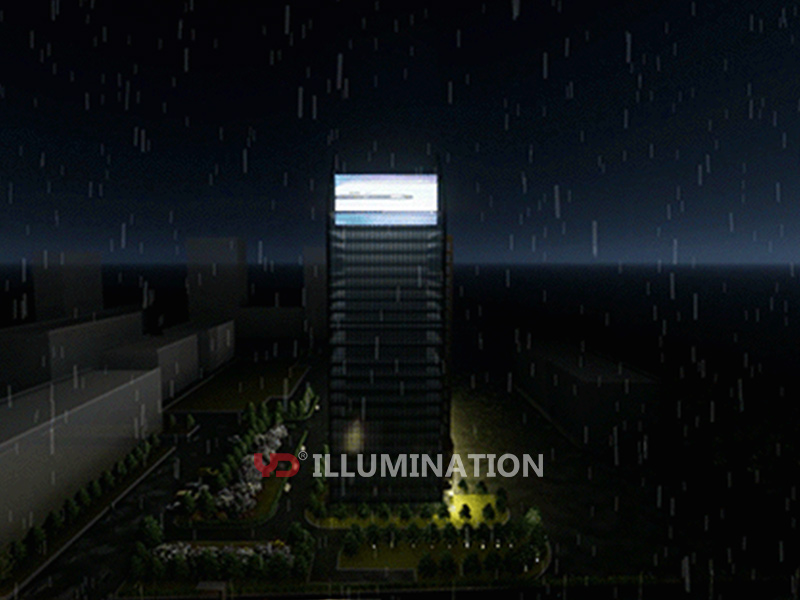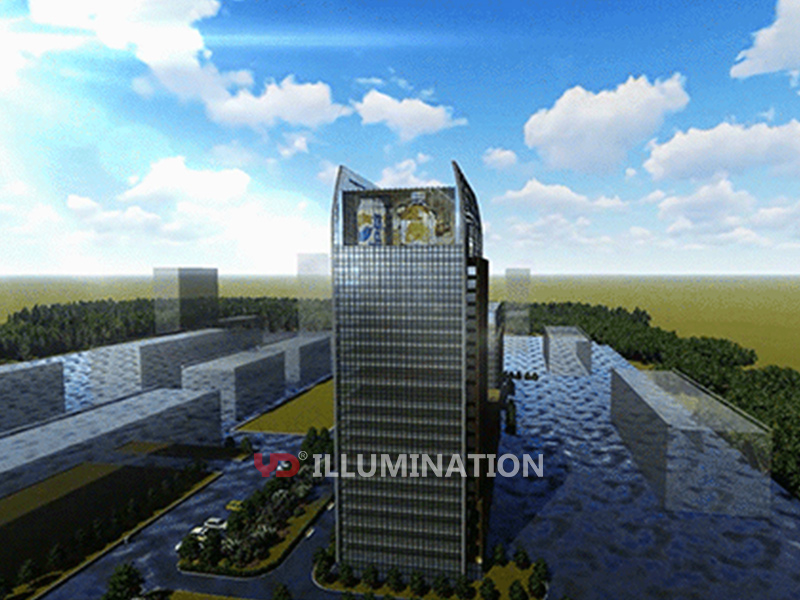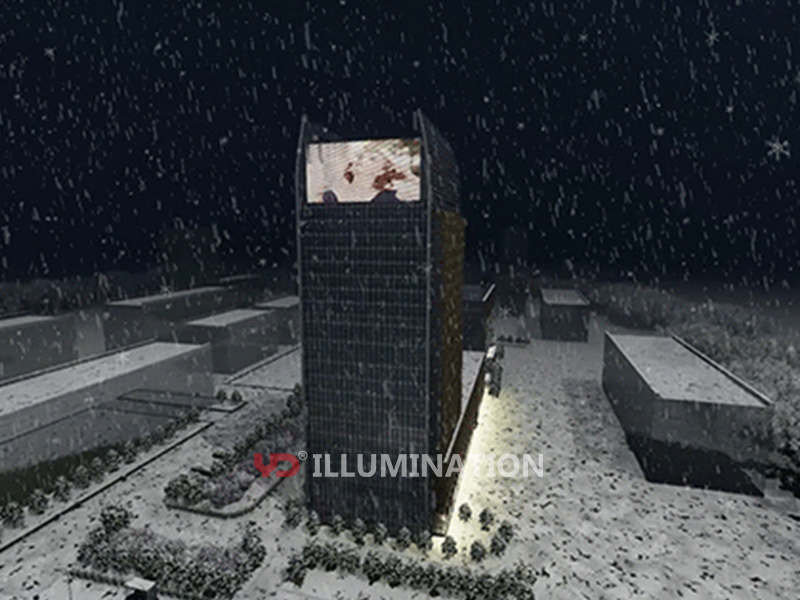 YD illumination possesses complete independent intellectual property patents of double protection packaging technology, and the led products achieve highest protection grade IP68, it can be used very well in high temperature, high humidity, low temperature and some other rugged environments.
Installation method
Convenient installation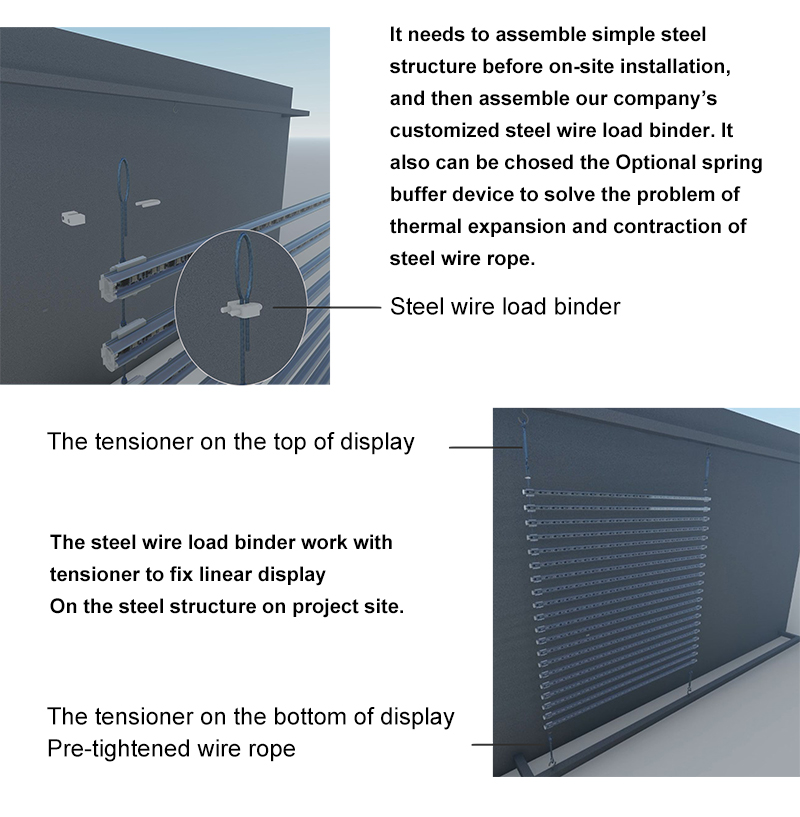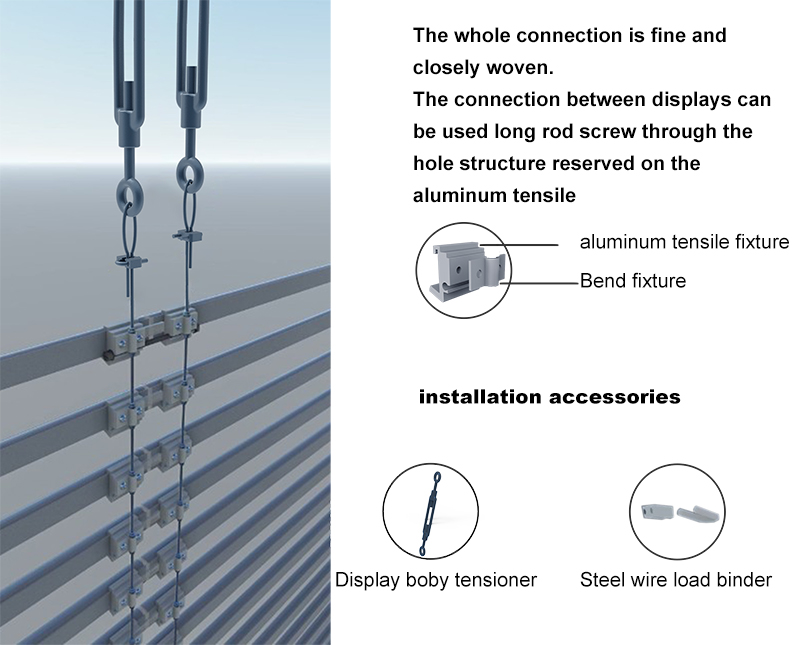 Installation animation demo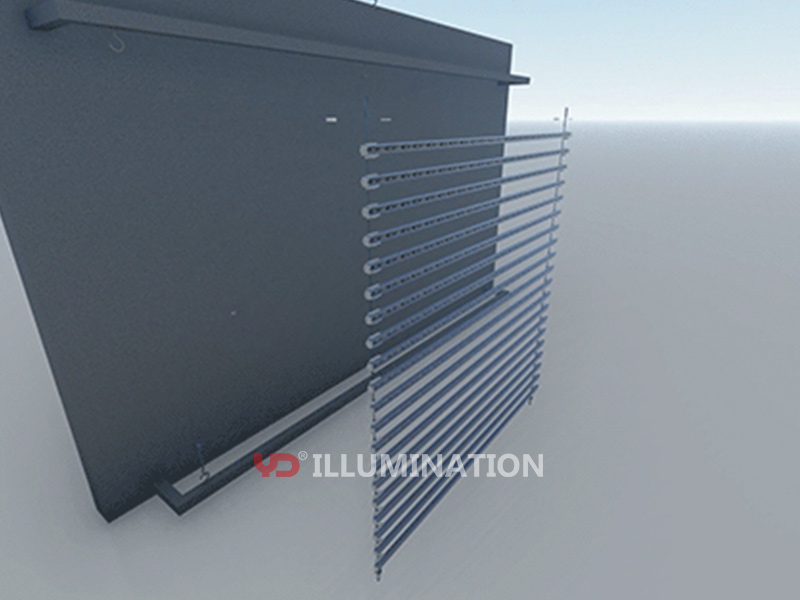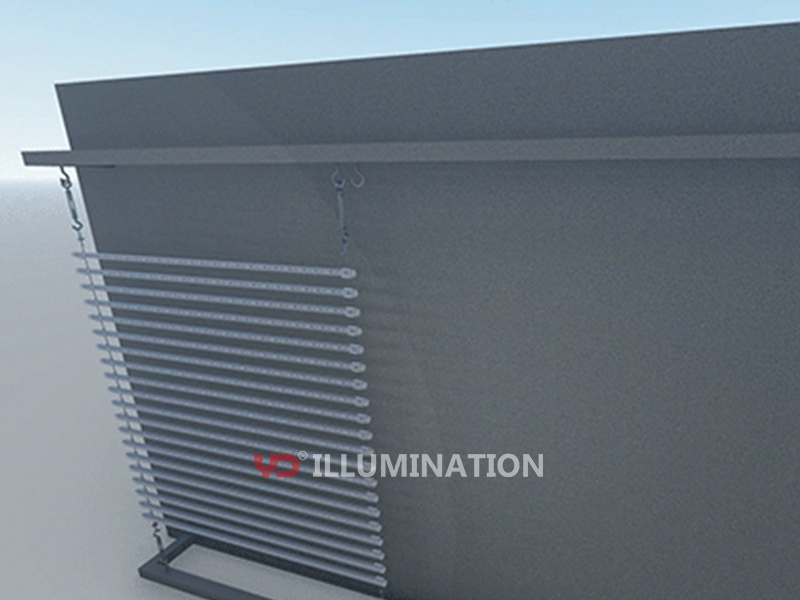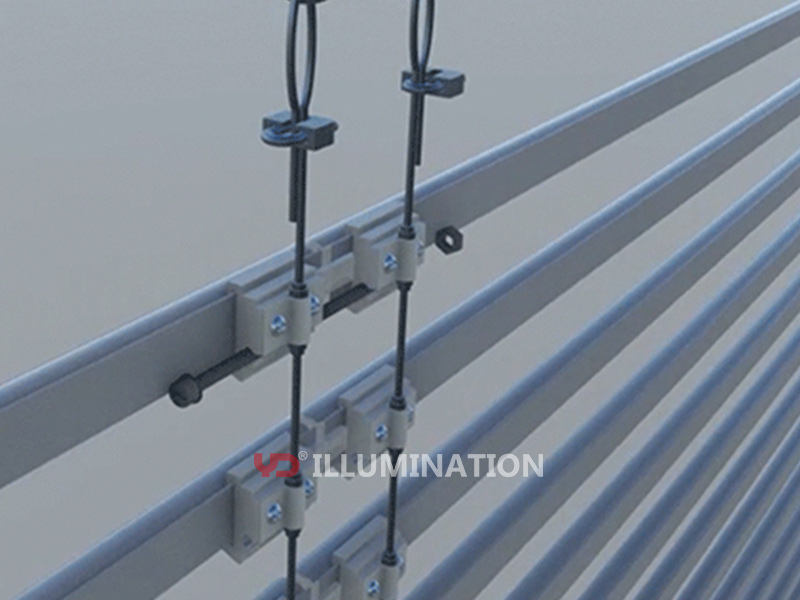 Structure Schematic Diagram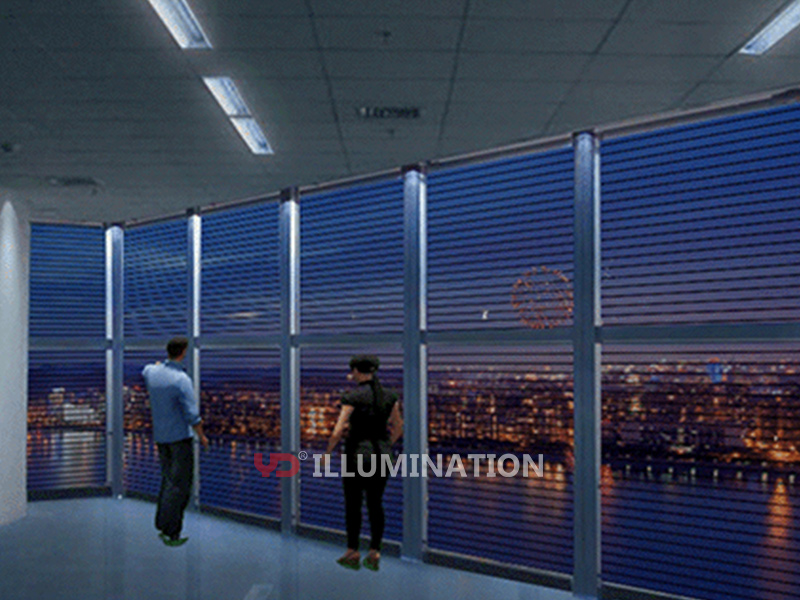 Backside structure diagram(No complicated structure)
Application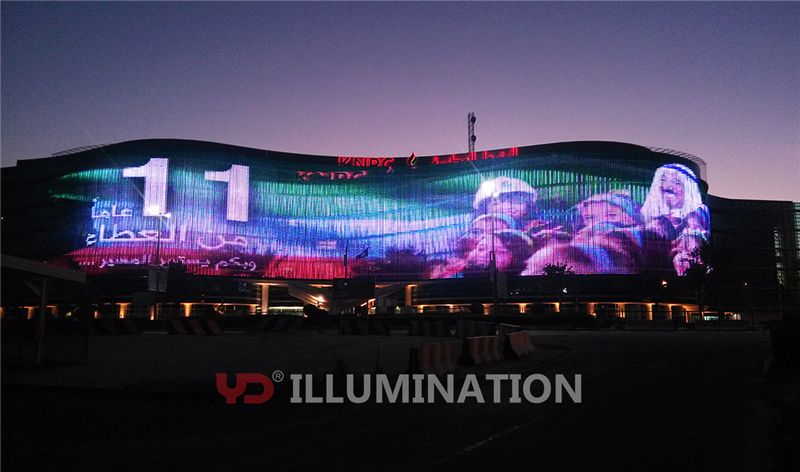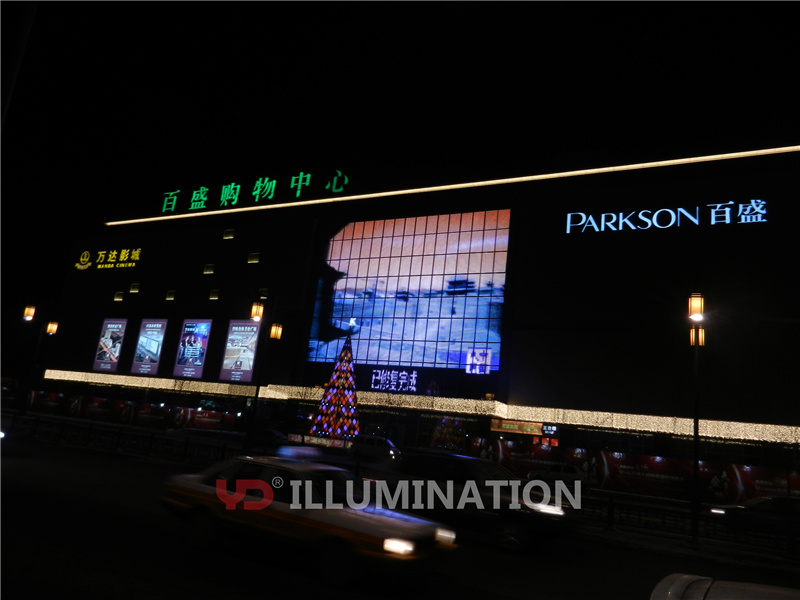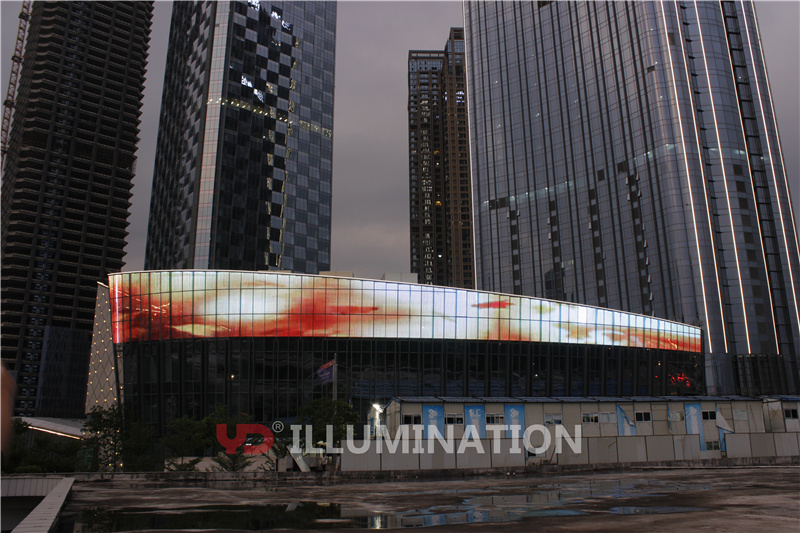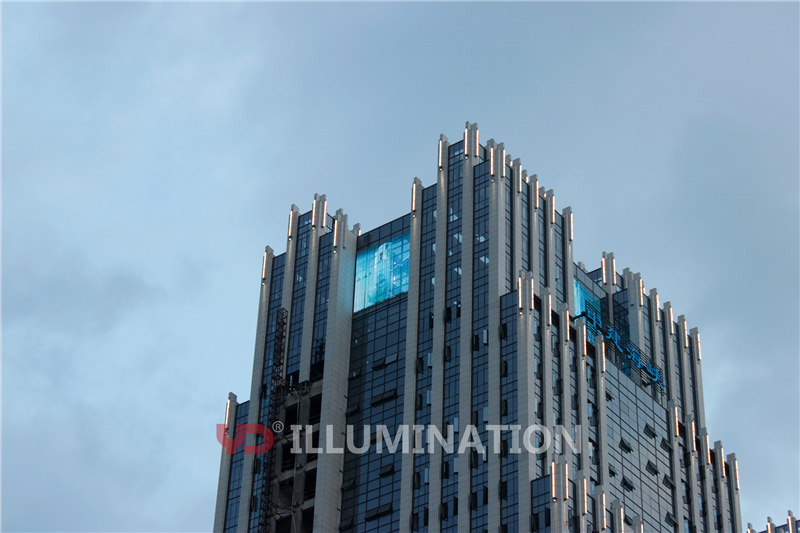 YD W series transparent linear display applies to glass facade, high building, shopping mall, media advertisement and some other applications.