Zhongdu Ancient Town is like a beauty as crowd of deer sing the song. Located in northwest of Luzhai County of the Guangxi Zhuang Autonomous Region, It's regarded as the cradle of Luzhai civilization. What's more, It has been long known as "the Shining Pearl of Forty Eight Alley" and it acts as shooting scenes in CCTV's Spring Festival Gala public advertisement named "family and nation flourishing".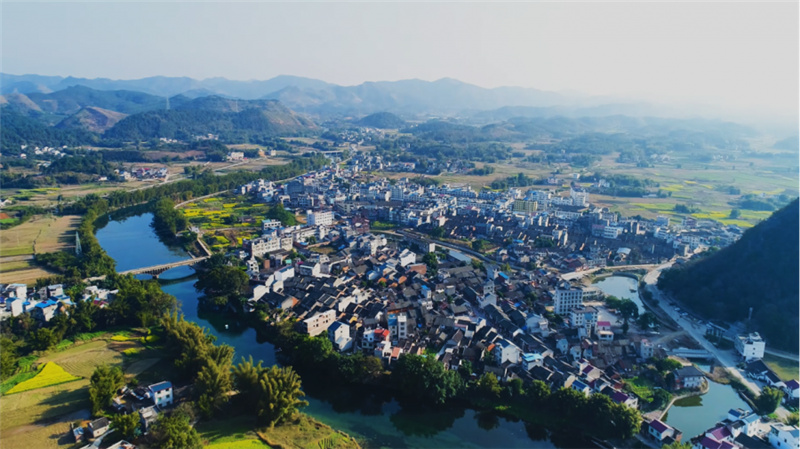 Myriad twinkling lights elegant with classic simplicity
The whole ancient town traditional residences is featured as black bricks and grey tiles and wooden frames. The night lighting schedule is conducted by "One axis, two belts, four areas, four extended places, and multi-nodes" and its lighting renovation focused on ancient architecture, roads, ancient banyan and wharf as well as creation of interesting laser show for ancient wall and East Guangdong Province Pavillion. And it emphasised the regional characteristics and antique and thus created the both ancient and natural and vivid ancient town night landscape lighting.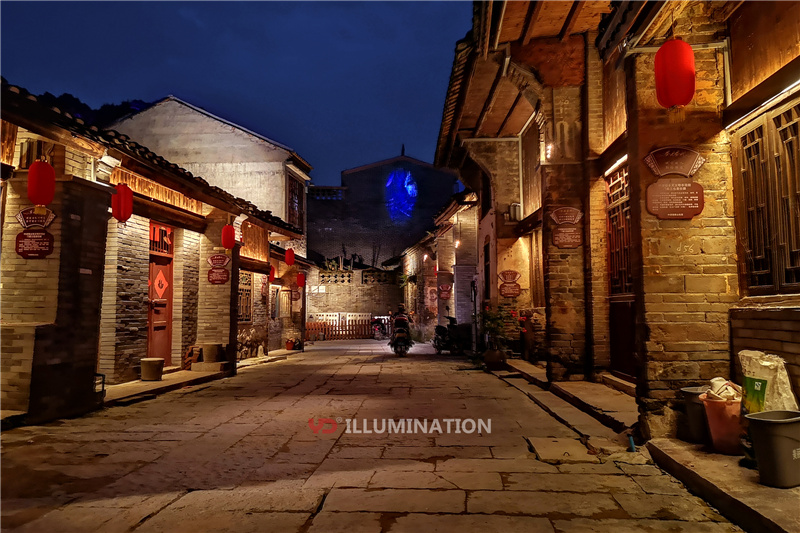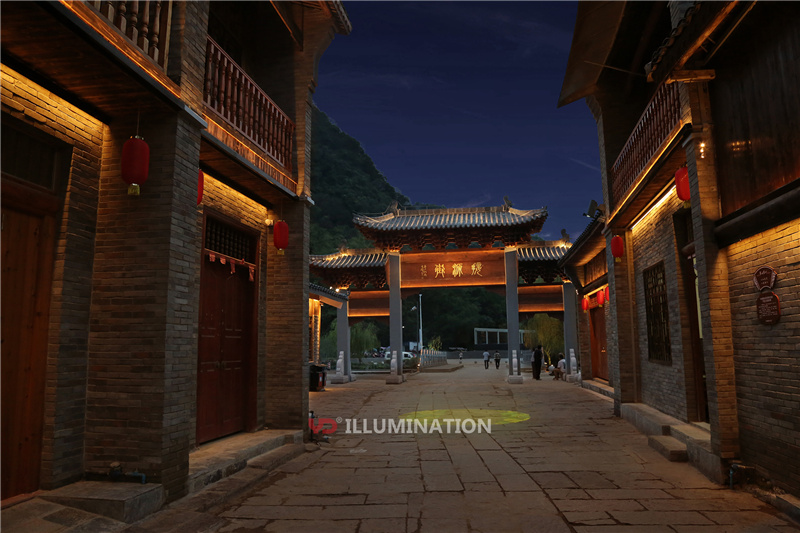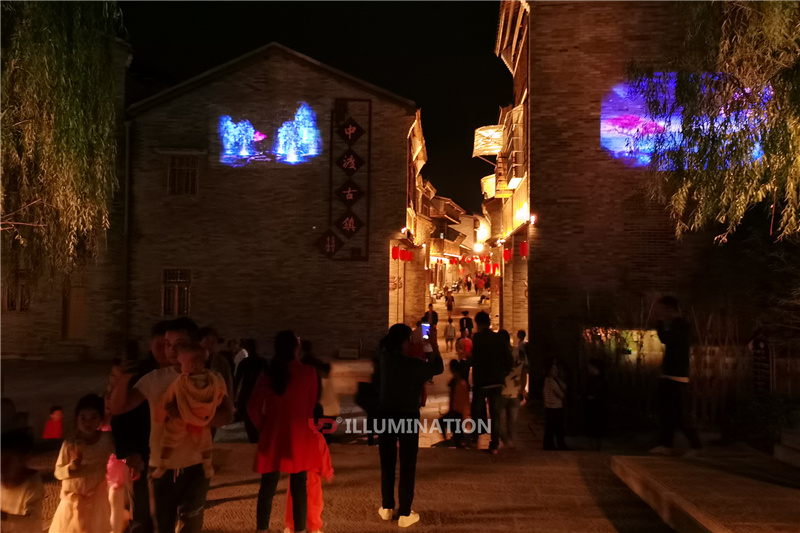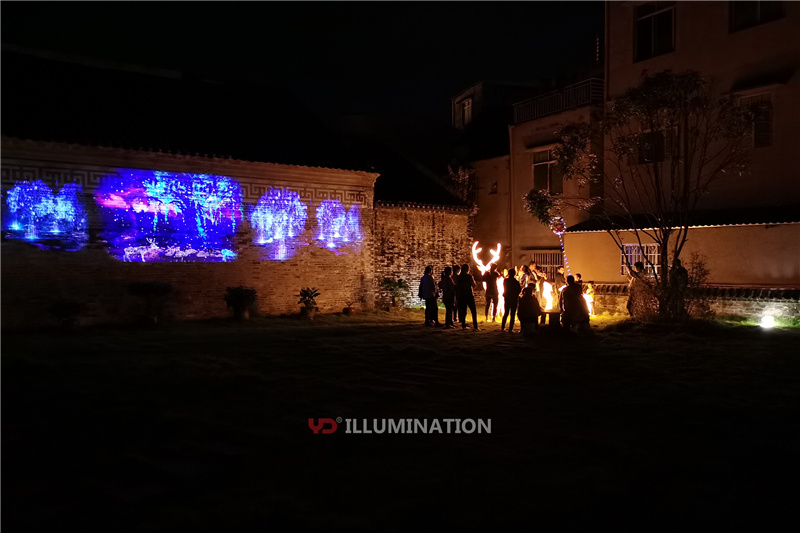 This project mainly used YD brand high power wall washer serials and did lighting renovation on the architecture and roads. To protect the Monuments Architecture, It adopted "far flooding" method to light up the ancient architecture according to the location situation and it finally vividly shows the existence of ancient architecture itself.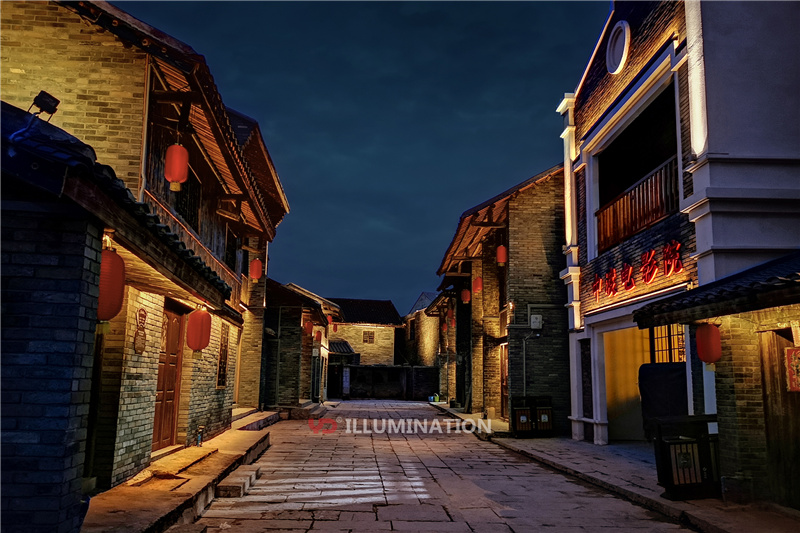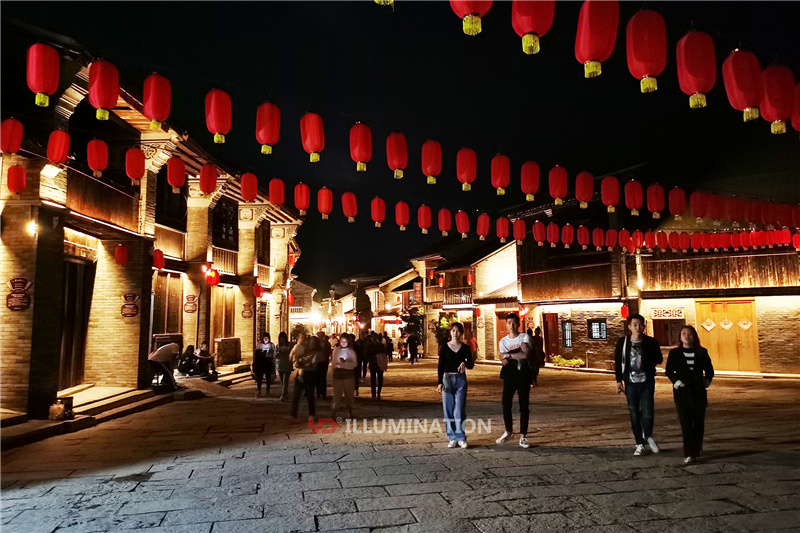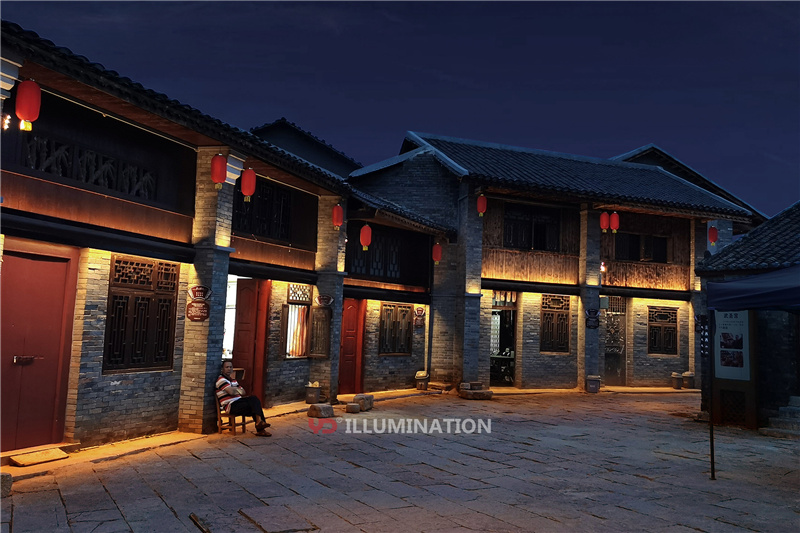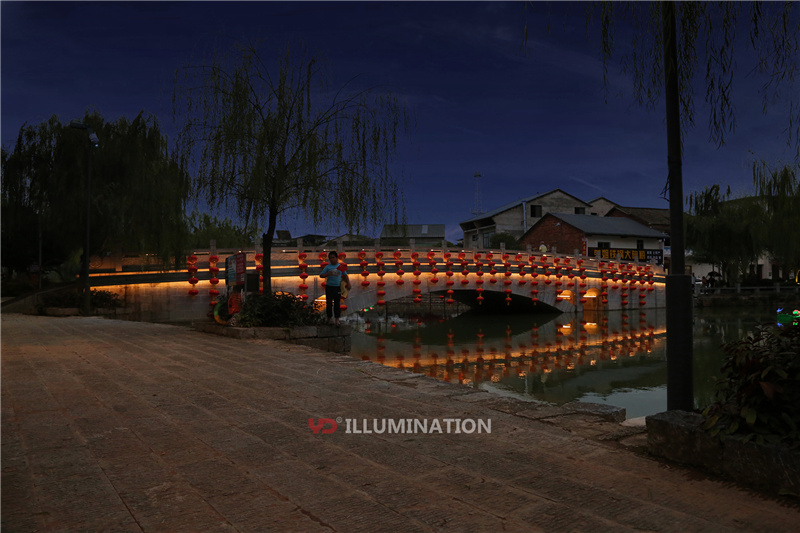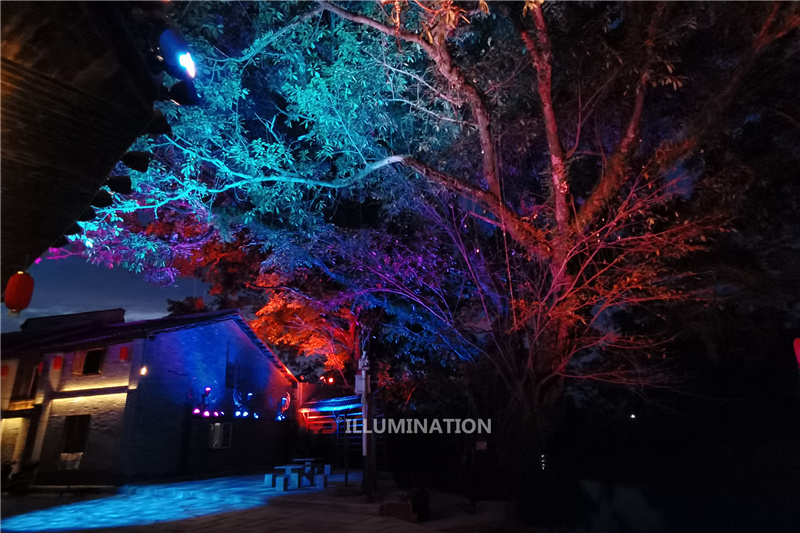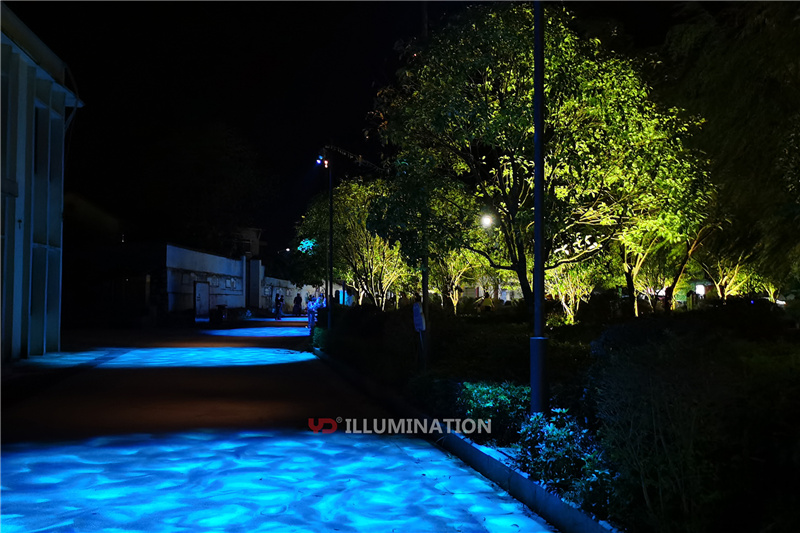 Combining the local traditional classic and modern technology, the interesting nodes of lighting in Ancient Town created harmonious interaction between people and lighting and brings people with the most vivid ancient town lighting experience.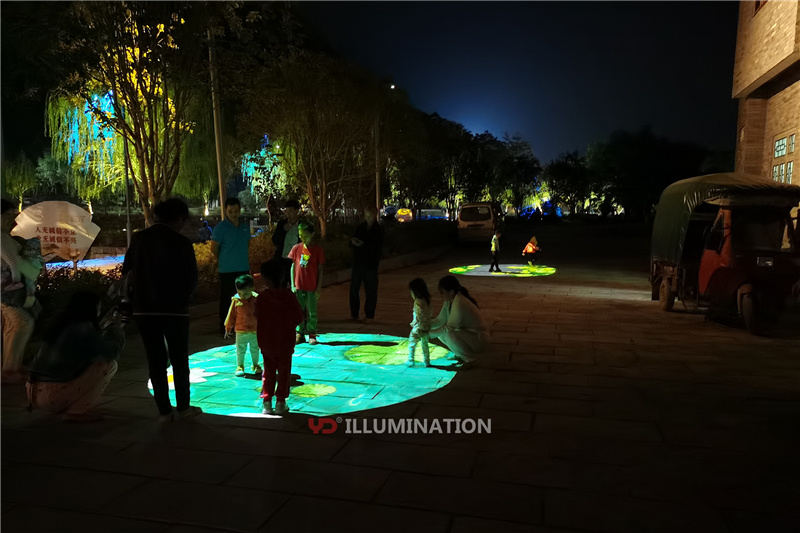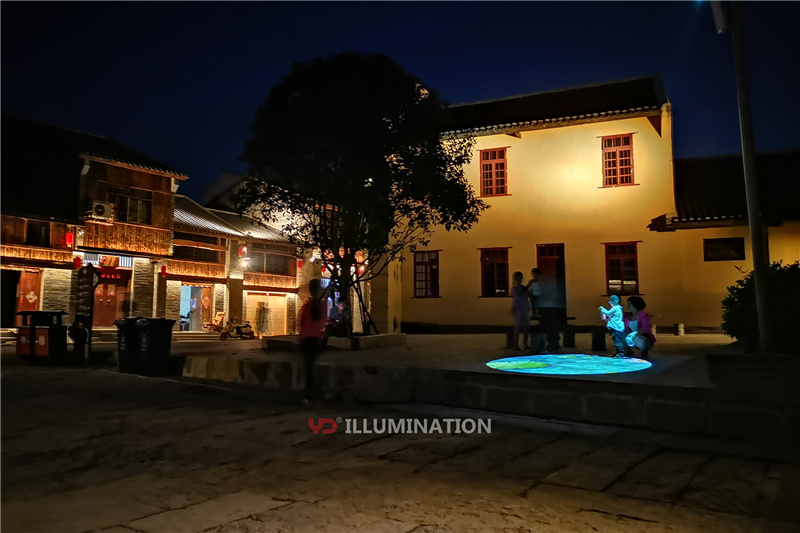 The completion of the project brings lots of customers. The kids played and the tourists walked and they enjoyed the charms of the millennium historic town.
With lighting expresses its archaic rhyme, when people in the place, it seems they traveled back to the ancient times of the town and the site shows joyful and peaceful scene.
Light the Zhongdu Ancient Twon, Stimulate the Night Tourism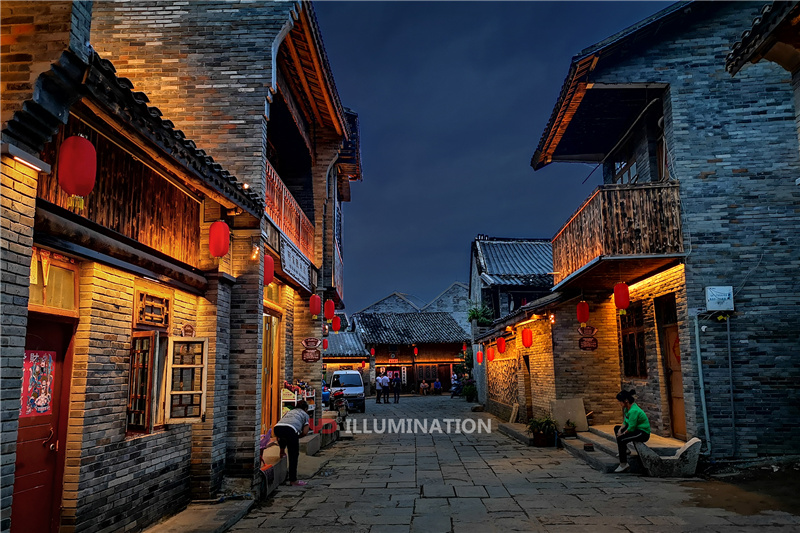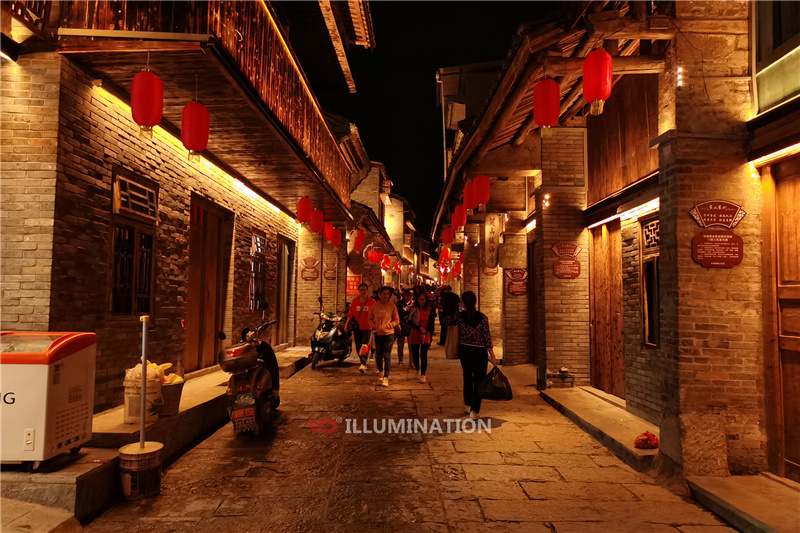 With beautiful lighting decoration, the ancient town looks like the most shinning pearl In the Milky Way and it shines in the quiet heaven and tells the story of its thousands of years history and the residences, businesses, wharf, hotels, pavilions etc. Ancient architecture glow with new vitality. YD brand high quality lighting products successfully build the characteristic cultural town for Liuzhou city and the cultural tourism landscape stimulate the local economy sustainable development and this will instantly lead the new fashions of night tourism in local.
Project information
Project nam: Luzhai Zhongdu Ancient Town
Project location:
Zhongdu Ancient Town, Luzhai County, Liuzhou City, Guangxi Province
Light Supplier: Hangzhou Yongdian Illumination Co., Ltd
Completion time: September, 2020