Thumbay hospital is a worldwide chain hospital which provide Arabian warm services to patients in more than 170 countries, such as India and UAE. YD Illumination was honored to be responsible for its new branch facade lighting in Ajman.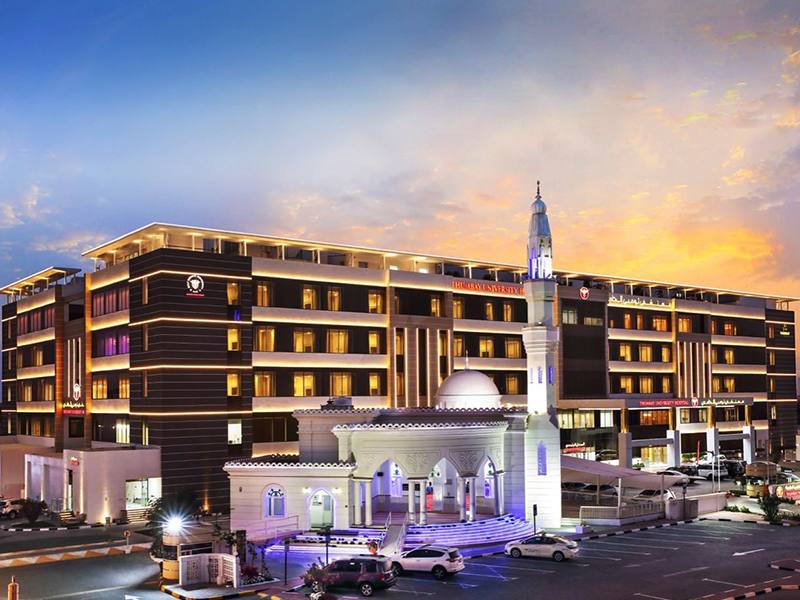 Thumbay hospital is a comprehensive hospital with the purpose of providing world-class medical services to patients from all over the world.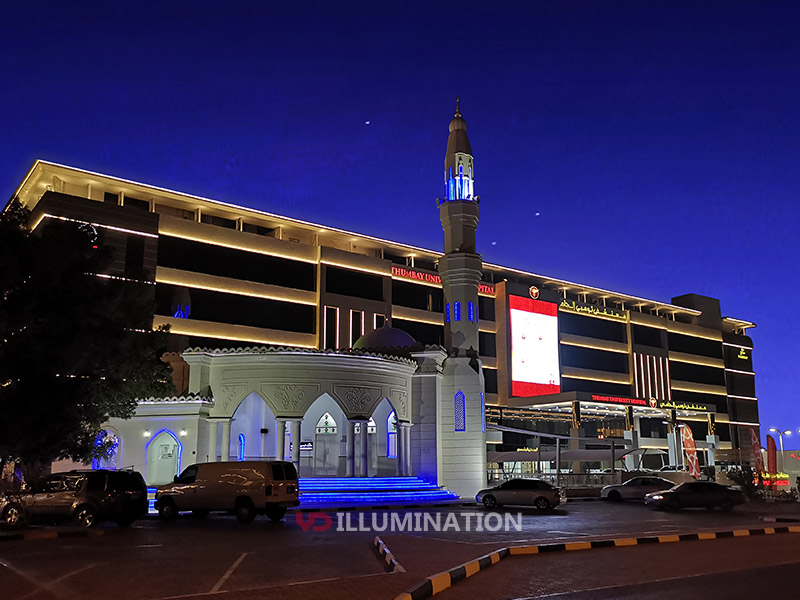 According to the orientation and culture of Thumbay Hospital, the lighting design aims at creating quiet and simple atmosphere for patients to recuperate. The structure of the project is not complicated and the installation is relatively simple. BTY18 wall washer is selected for the facade, and 3000K warm light color is used to create a soft and quiet lighting atmosphere.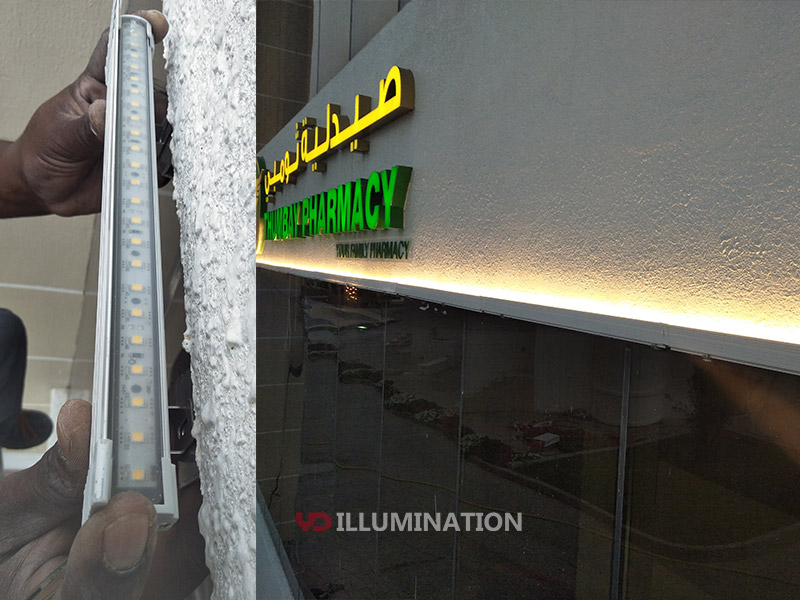 In order to avoid color monotony, Φ30 pixels are used to outline the edge of the building structure to ensure that the visual effect is more three-dimensional without changing the overall atmosphere.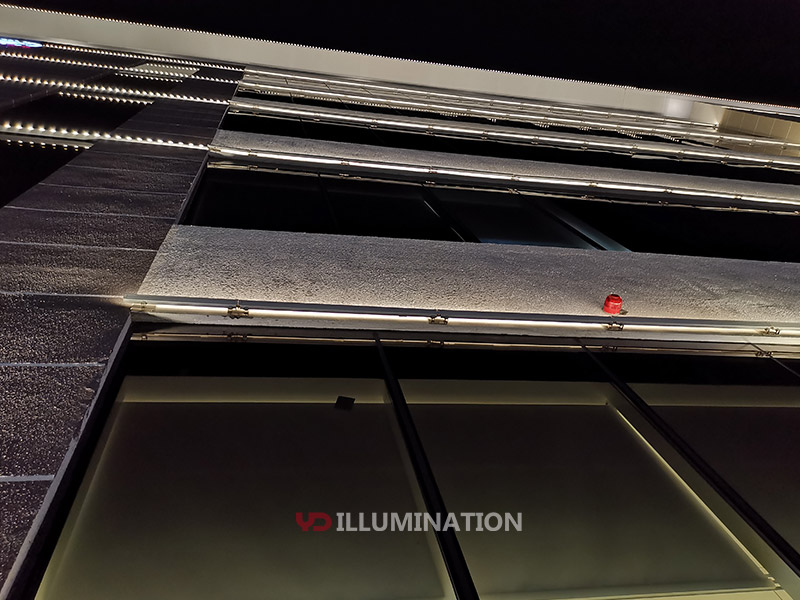 Under the on-site guidance of YD engineers, customers gained new understanding of digital single color lighting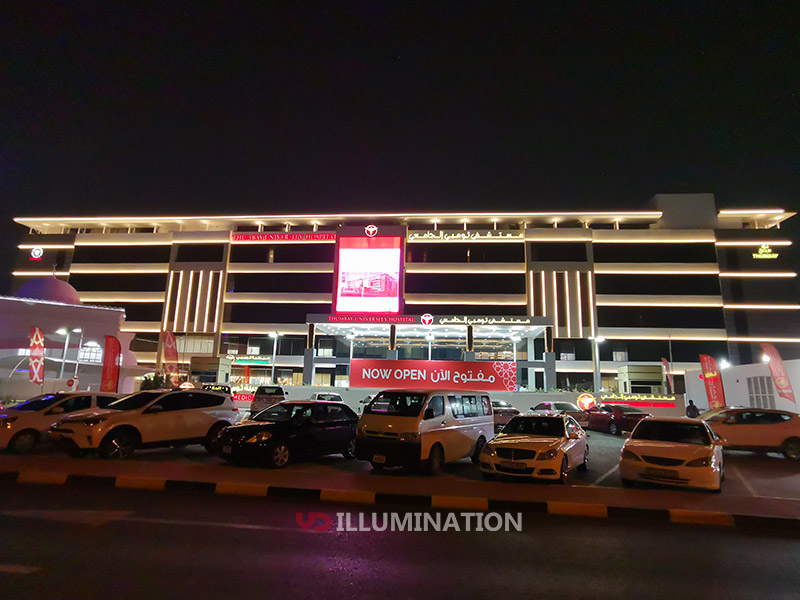 After communication, the customer was very satisfied with the actual lighting effect. At the same time, they chose an advertising display in the middle of the main building with Φ 20 point lights.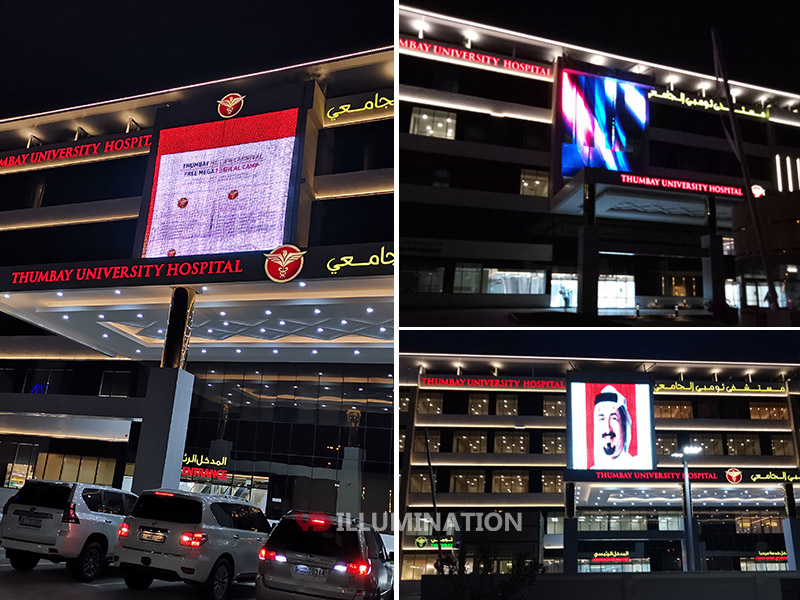 Ajman has a tropical desert climate with a maximum temperature of 40-60℃ in summer. YD products have been praised by customers for their excellent performance against UV class 4 in the harsh sunshine and sandstorm environment of the UAE.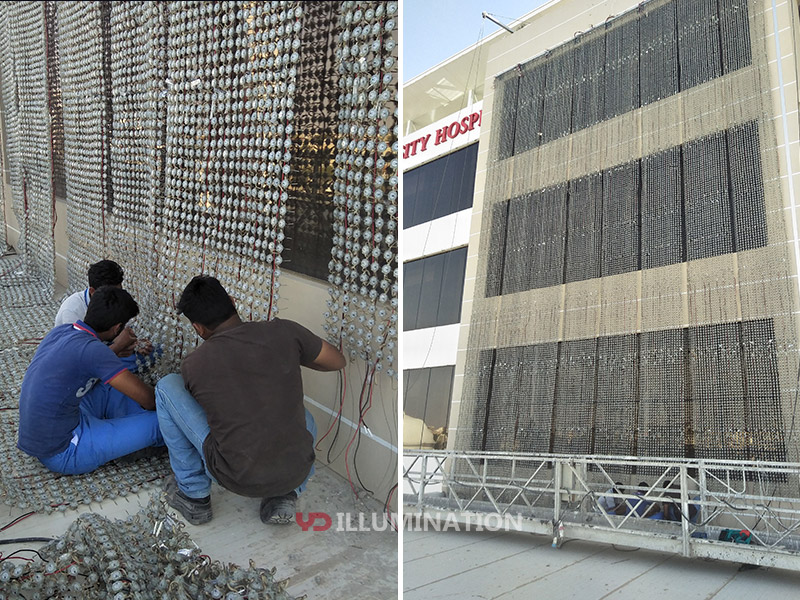 YD engineer guides workers to install advertising display screen on site
YD LED pixel screen has also become a nice card of Thumbay Hospital.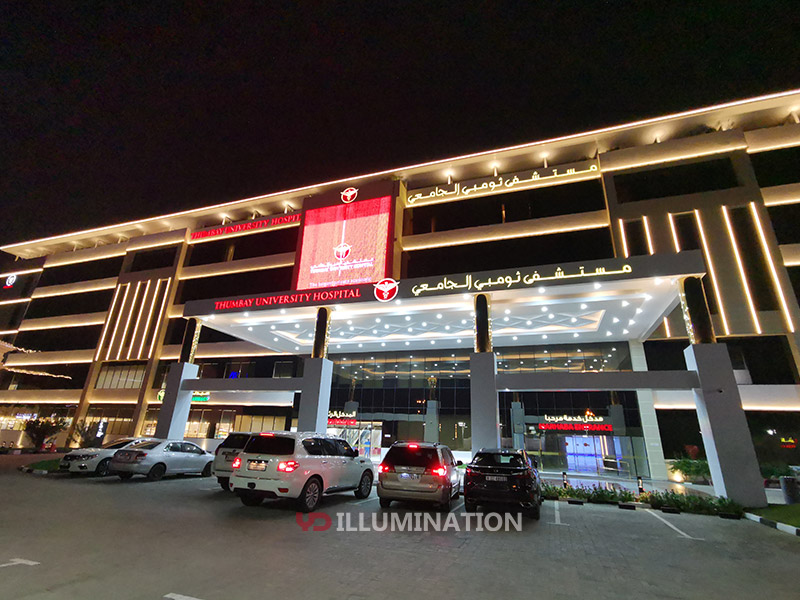 The project is far away in the UAE, where the natural environment is harsh, but YD Team keep improving and strive for perfection in every detail. Our engineers always keep active communication with local engineers to ensure the most perfect lighting effects for this project.
Each medical staff deserves everyone's respect, Under the Cov19 situation, the best way for YD to pay respect to them is to repay their trust with perfect lighting effects.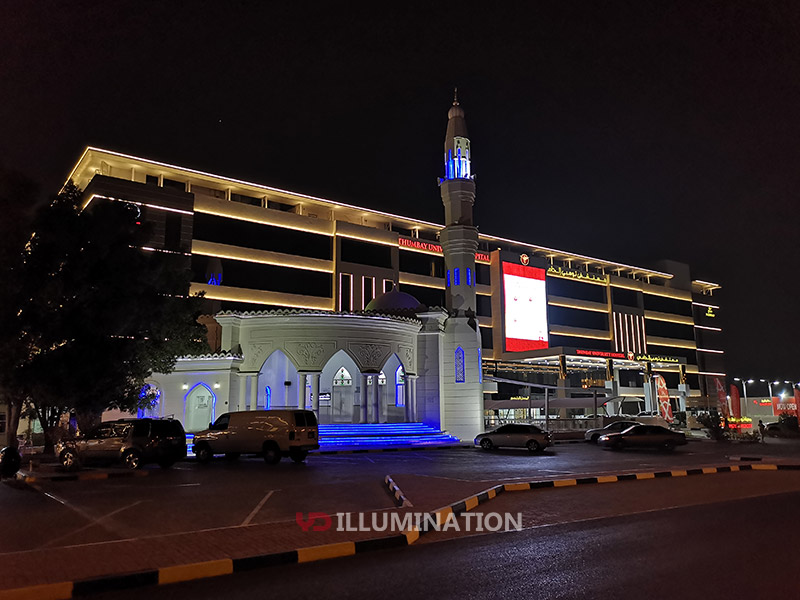 The world is very big, YD customers are covered all over the world, we have provided lighting solutions for more than 70 countries around the world. Different skin colors, different languages, different beliefs, there are so many invisible obstacles in front of us. However, the world is so small that YD people sincerely connect with the world. The Thumbay hospital is a successful project again done by YD team. We insist on quality concept " Quality build YD, Sincerity never change".