Hilton Hotel is located in the center of Tashkent, the capital of Uzbekistan, with a good location, directly opposite the Tashkent city hall, close to the Josu Bazaar and the National History Museum of Uzbekistan. The hotel is near Tashkent International Airport, with convenient transportation and complete facilities.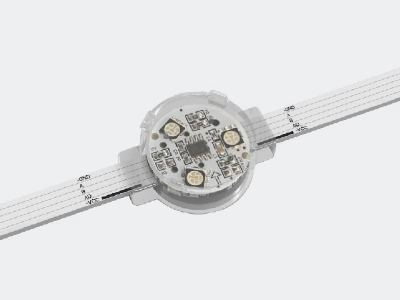 Luminaires :YD double protection Φ40 LED led point light
In September 2019, Hilton Tashkent carried out building lighting improvement project, and YD Illumination provided led lighting product and control system for it. The enhancement of the Hilton Hotel's iconic building has taken the night view of Tashkent to a new level.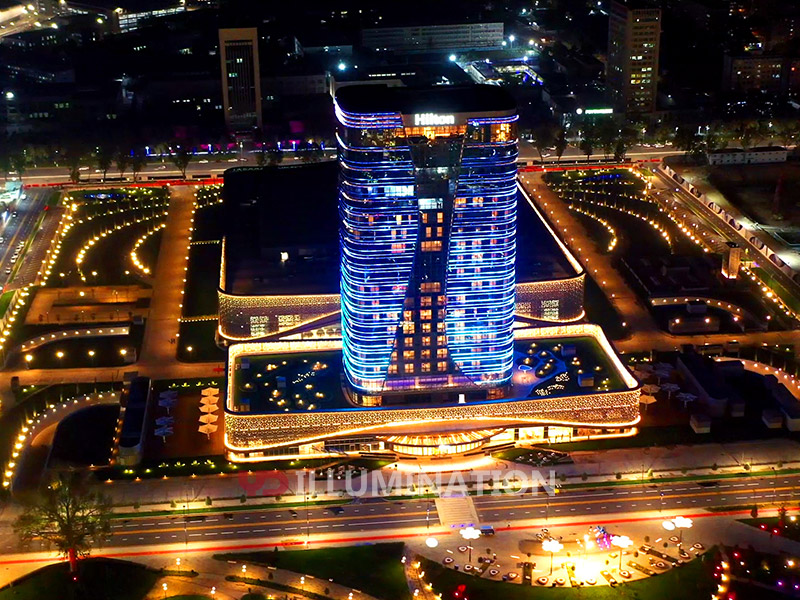 Customer has very strict quality requirements and delivery time for this project. After mutual understanding of the previous projects, customer finally chose to visit the YD Illumination factory in Hangzhou city. After two days of enthusiastic discussion, we understood the customer's needs, offered customer an ideal deepening design plan quickly, met the customer's delivery time as well. When Customer left the factory, he was quite satisfied with us.
In order to meet the customer's delivery requirements, our technician also arrived onsite a week in advance, supported customer to purchase tools, and guided the installation, wiring and commissioning on site, finally the project was completed efficiently and smoothly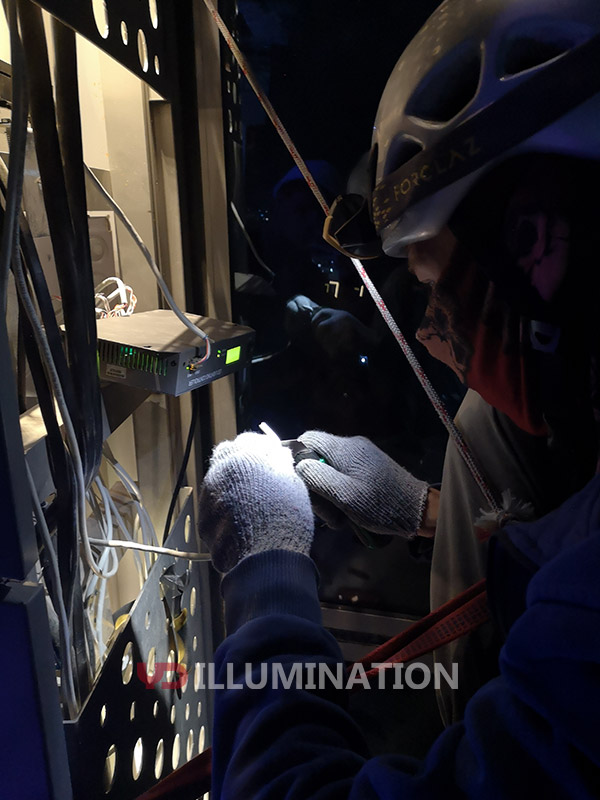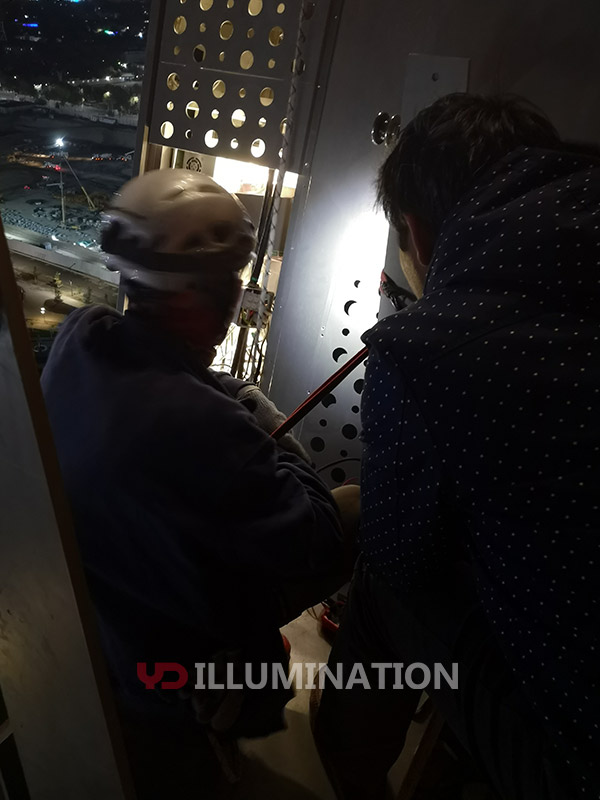 Installation guidance onsite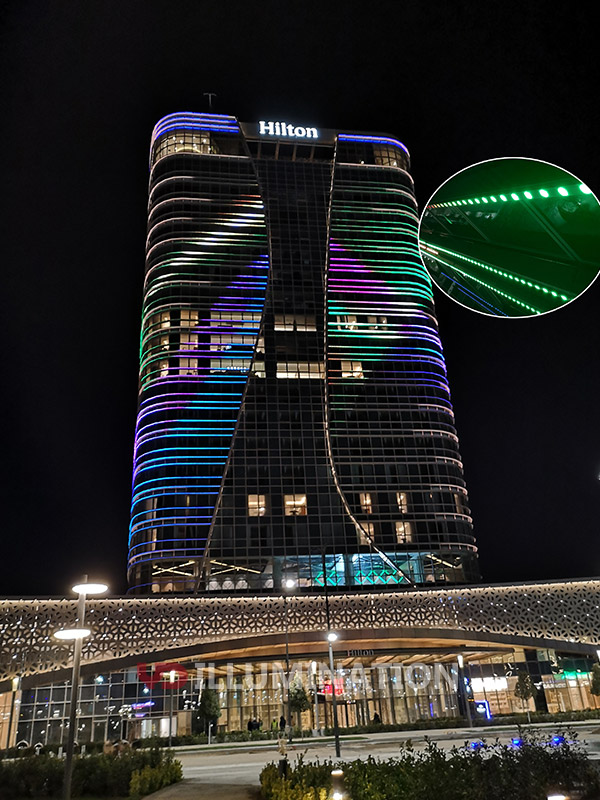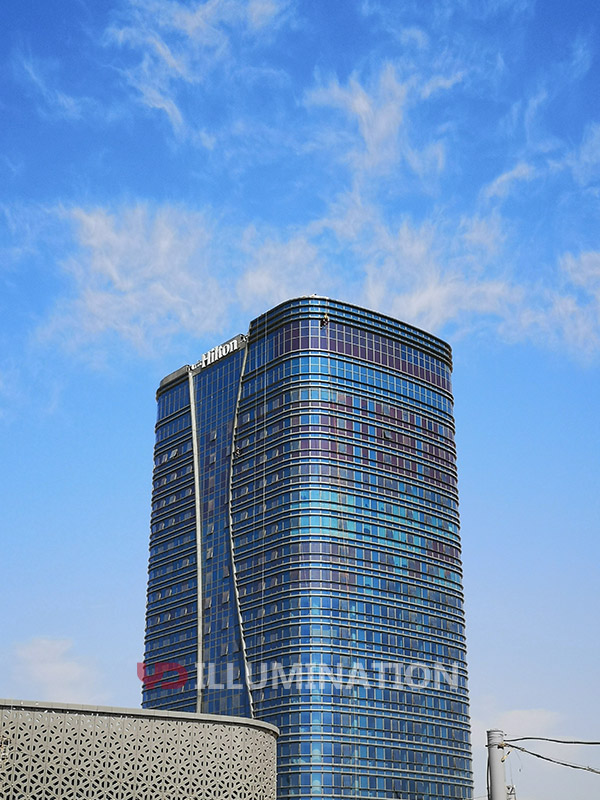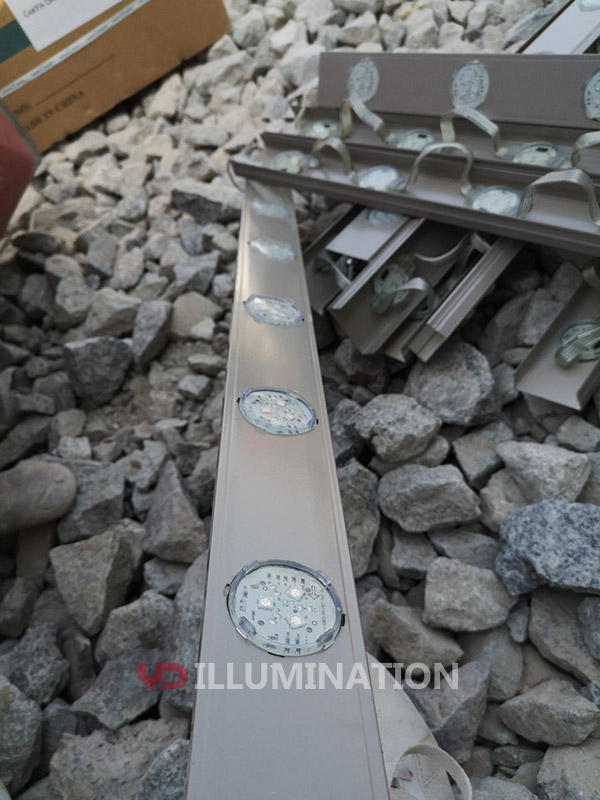 The double protection Φ40 LED point light source provided by YD Illumination for the Hilton Hotel has good durability and flexible design and installation. Moreover, the hotel's aluminum mesh structure is very suitable for the installation of aluminum alloy rails, which makes the building have greater visual continuity, and it is conducive to hiding infrastructure elements to maintain an elegant and streamlined appearance.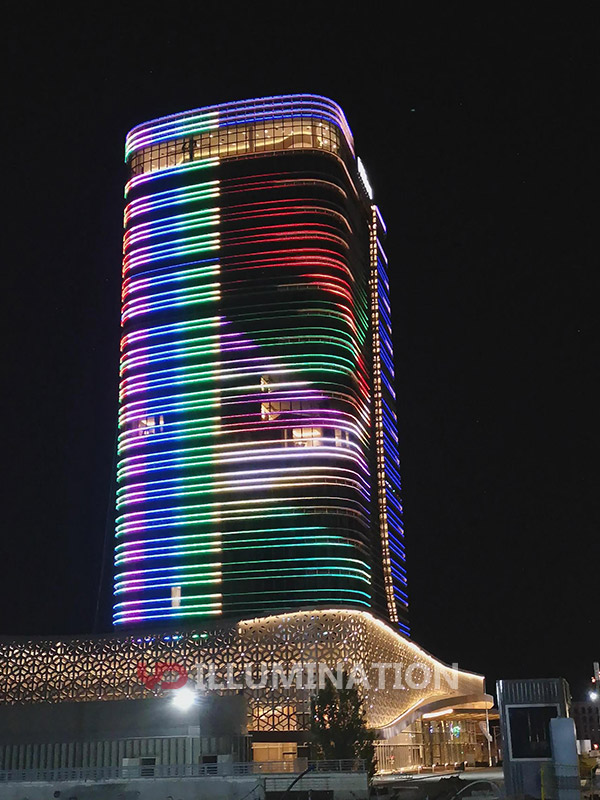 The overall design of the project is "elegant and noble" as the design theme. The four sides of the building are in the form of line outlines, which perfectly fit the architectural hierarchy of the building, highlighting the overall outline and dynamic effects of the building, and making the building vivid. Led lights with DMX512 protocol control are aimed to change to present a variety of night animation scenes, which vividly displays the image of a stylish, atmospheric and innovative modern urban hotel.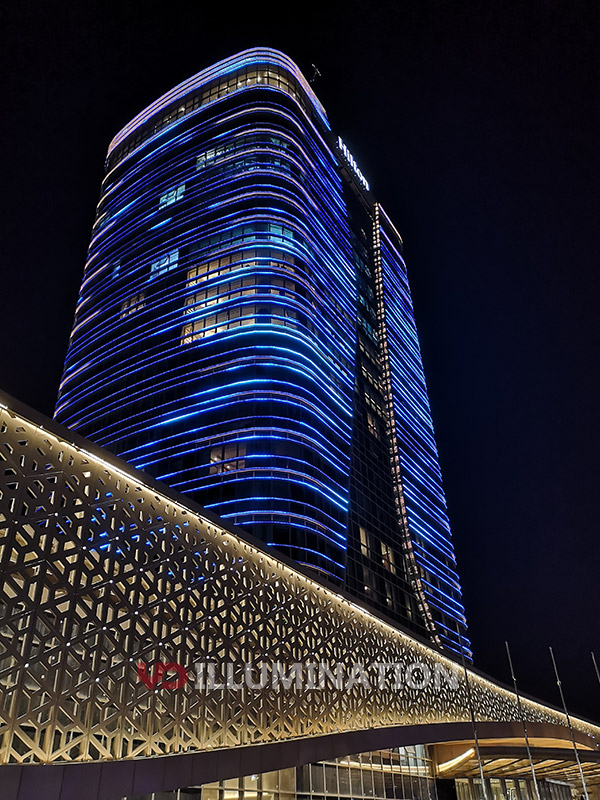 The beautiful park landscape, dancing fountains, quiet and beautiful squares combined with the vibrant Hilton Hotel are sometimes agile and sometimes gentle, symbolizing the new vitality of the city and refreshing the unique charm of this new city. Just as YD's mission: the combination of simple lighting fixtures and advanced science and technology not only brings light to people at night, but also decorates cities and parks with colorful artistic lights, making the earth more beautiful. In the future, YD Illumination will continue to focus on scientific research and innovation, use ingenuity to highlight China's smart manufacturing, and use better products and services to make the world more colorful.
Project info
Project name: Hilton tashkent city
Project address: Tashkent, Uzbekistan
Completion time: Sept, 2019
Supplier: Hangzhou Yongdian Illumination Co., ltd
Company website: https://www.ydlighting.com