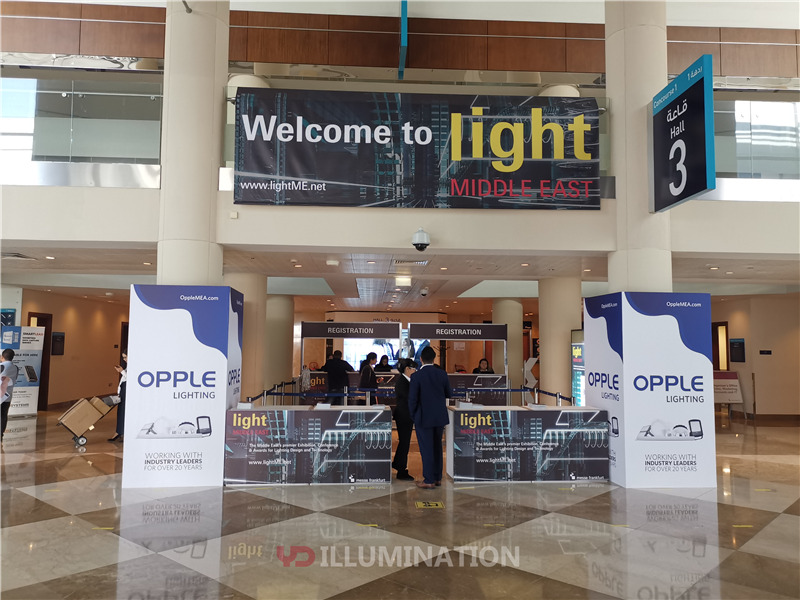 15th-17th, October, 2019
Light Middle East
Was held at the world trade center in Dubai
YD Illumination appeared at this exhibition
(YD Booth: 1-F21)
Hope to talk with the lighting people all over the world about the new prospect of LED lighting industry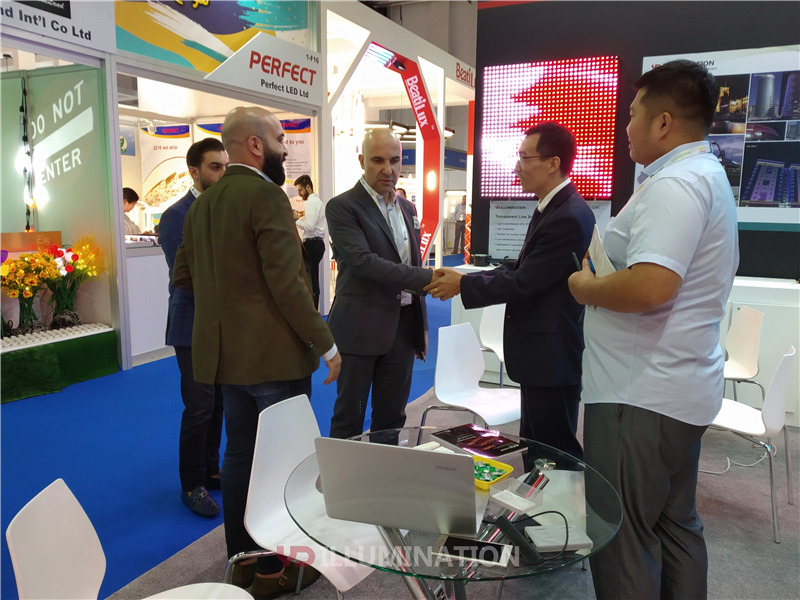 In this exhibition, YD Illumination exhibits double protection LED point light source, linear light, wall washer, underground series products, high-power flood light series products and transparent linear light screen. High quality and different kinds of products and professional technical team, we got attention and commun ication from many new and old customers.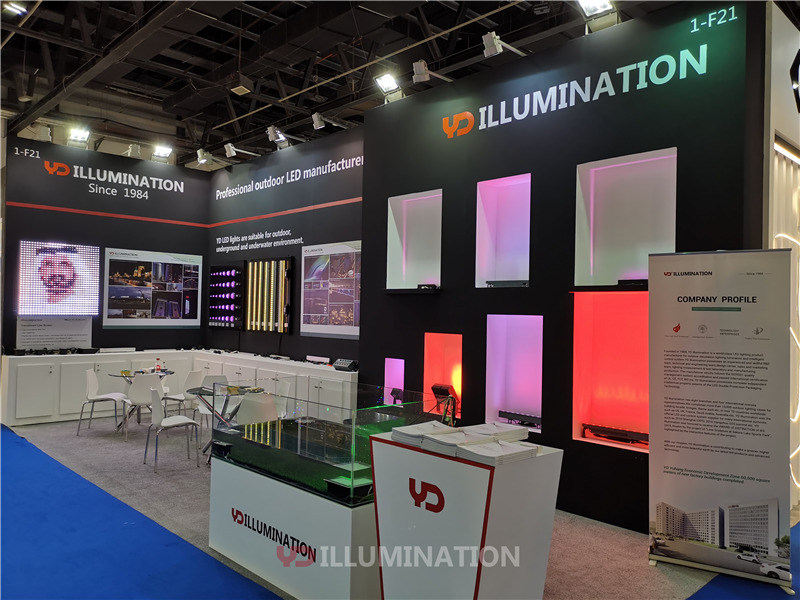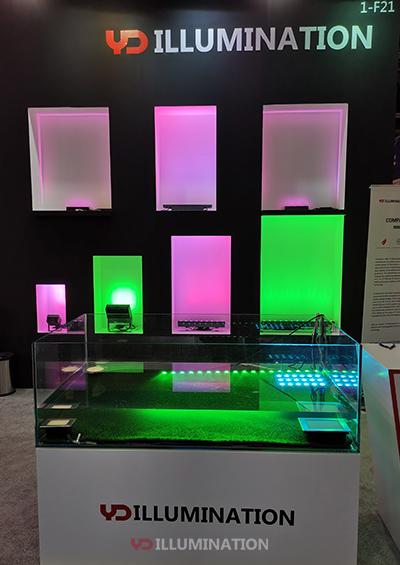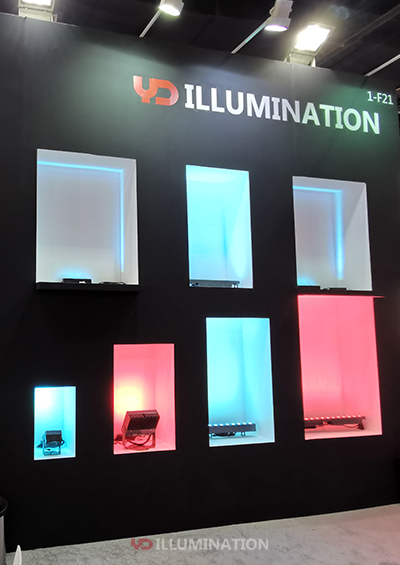 It is worth mentioning that YD Illumination has created a new booth style. Booth design with black as the color of the main tone, which gets more high fashion beauty; In order to enable customers to feel better the actual lighting effect of the product, the products are displayed through the scene display area to bring customers more intuitive lighting experience.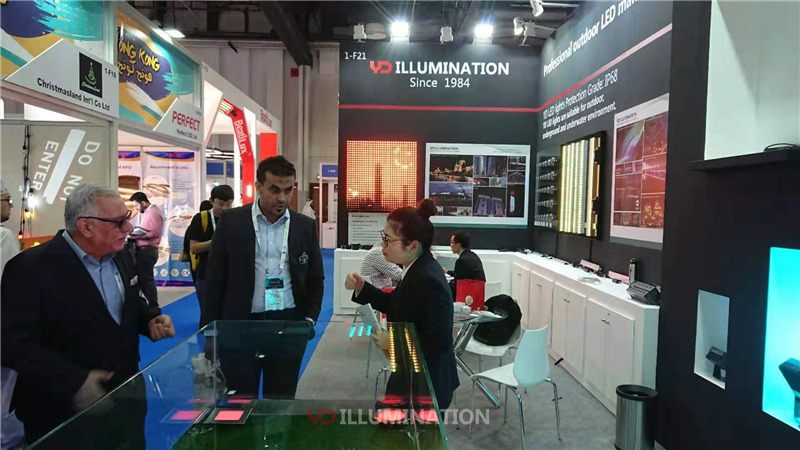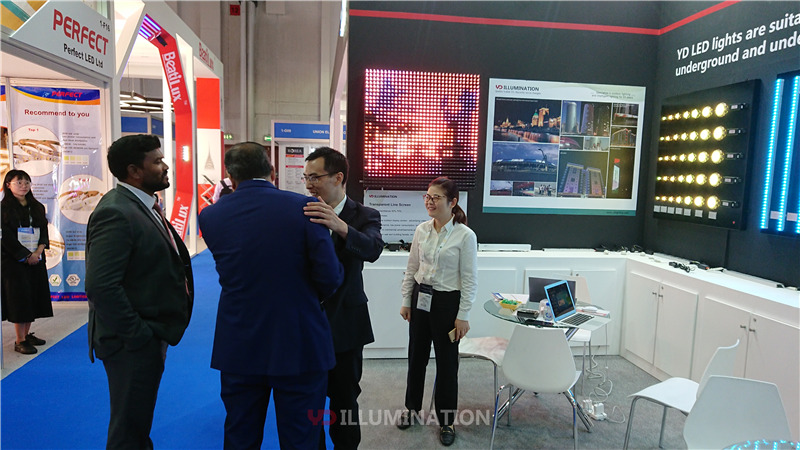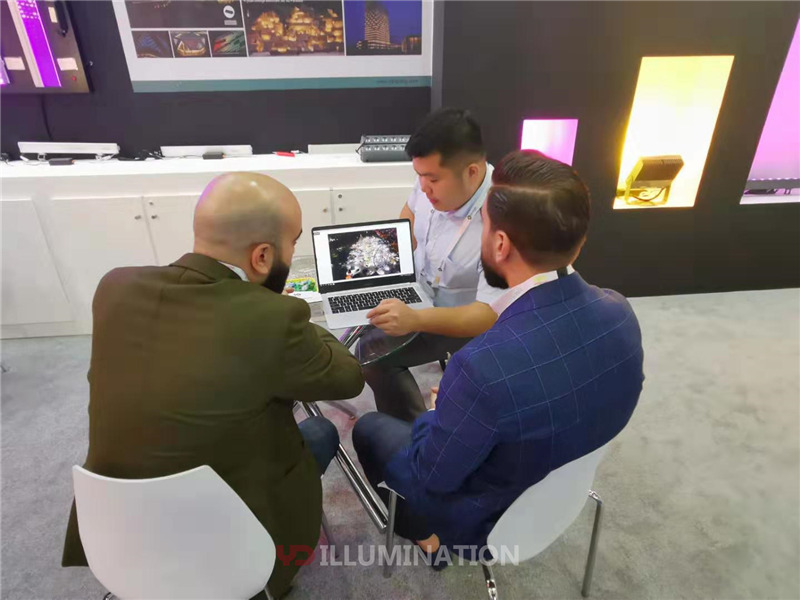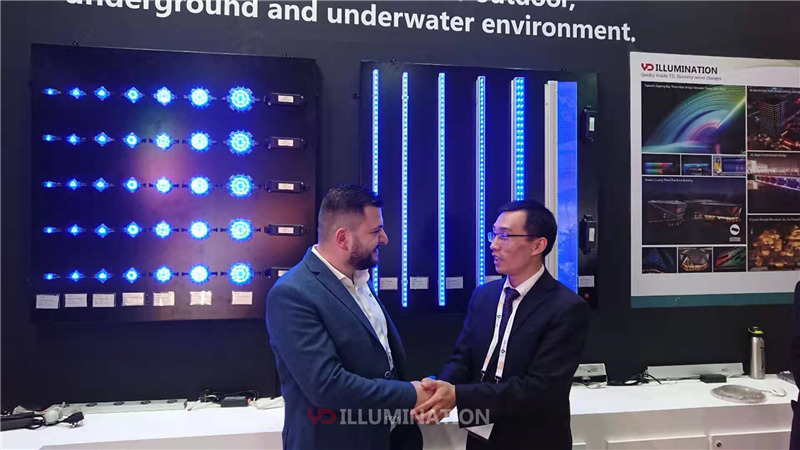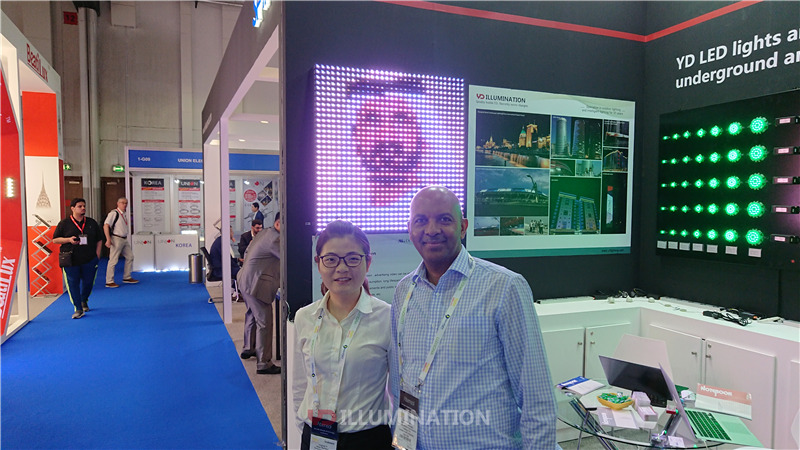 YD Illumination develops global overseas markets actively, undertakes Middle East lighting projects many times, and provides high-quality products and pre-sale and after-sales design and technical services for many projects. This lighting grand meeting, with the company's star products shining appearance, once again to show the advanced level of Chinese LED light to the world, YD Illumination will continue to uphold the professionalism of the technical innovation, advance with the times, sustainable development and accumulation, to provide the better quality LED products and lighting system solutions for customers.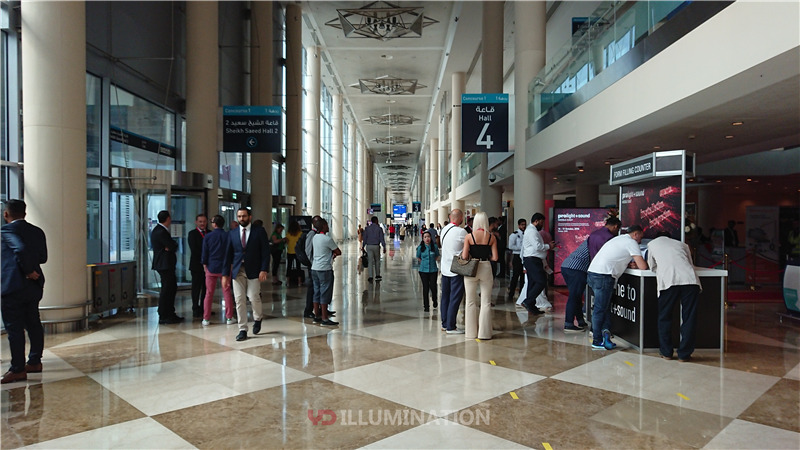 Light Middle East is one of the well-known brand exhibitions of Frankfurt exhibition company, as well as one of the large-scale and authoritative professional exhibitions in the world architectural lighting industry. The show, held annually in Dubai, United Arab Emirates, attracts a large number of lighting professionals and highlights the huge appeal of the Middle East and surrounding lighting market.
-- About LIGHT MIDDLE EAST