The 30th American LIGHTFAIR INTERNATIONAL (LFI 2019 ) has been successfully held in Pennsylvania Convention Center, Philadelphia on May 21-23th. The USA LIGHTFAIR INTERNATIONAL is the largest and most popular international lighting fair in US. This is the only international light fair which combines with the architectural and commercial area. So it's a very important fair in North America. And this is the third time of YD Illumination attended this lighting fair.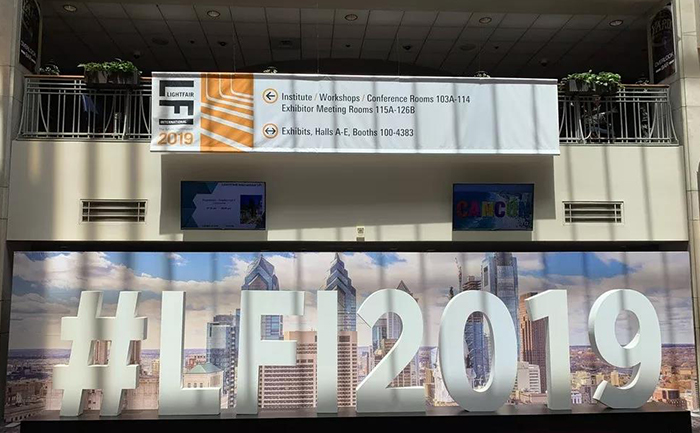 In this exhibition, the YD booth was carefully built, mainly divided into high resolution linear grille screen interactive area, underground & garden light series product display area, point light source & linear light products display area, high-power wall washer & flood light exhibition area, Through the division of the area, customers could more fully understand the various products of YD.
YD has been focusing on the design and development of outdoor LED products. The linear grille screen, which is highlighted this time, adopts hollowing with low air resistance and high light transmission structure designed, to reduce the weight of itself and achieve natural lighting requirement under the premise of achieving waterproof function. Compared with the LFI2018 in Chicago last year, YD has shown more types of products and a wider range of applications. The exhibition attracted more customers to consult and communicate with us this year.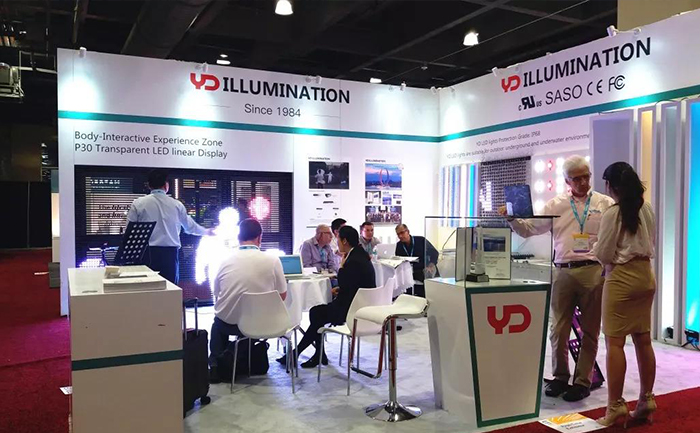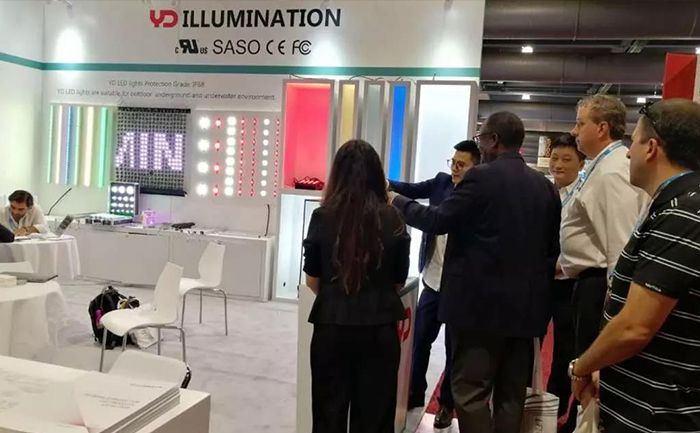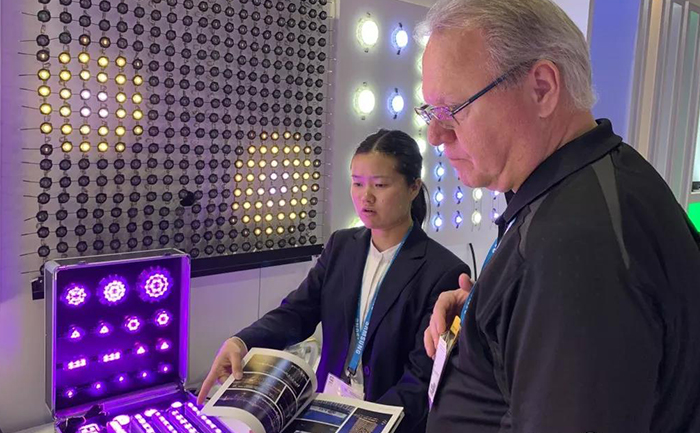 As the famous brand of outdoor intelligent LED manufacturer in domestic China, YD Illumination has been actively working to expand overseas lighting markets. Through the LFI, we showed our products to the people from all over the world, which is also strengthen the internationalization development strategy of our company.